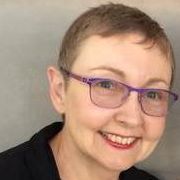 DJ Compton, President. A fifth-generation Texan, DJ worked for over 35 years for a large multi-national insurance company, most recently as Vice President of International Marketing. In that capacity over the last 10 years, DJ partnered with local offices in Latin America, Europe, and Asia to help develop marketing strategies and plans. Her work gave her the opportunity to live overseas twice, most recently in India where she worked with insurance regulators to develop marketing guidelines for the direct selling of insurance products. In 2014, she retired from corporate life and joined the TCADP Lobby Corps in order to take a more active role in the abolition of the death penalty in Texas.  DJ is a member of the Dallas Friends Meeting and resides in Allen. She joined the TCADP Board in 2015.
---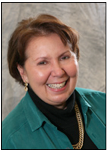 Professor Ana M. Otero, Vice President. Ana earned her J.D. from Rutgers University in 1985. She obtained an MBA from Fairleigh Dickinson University in 1982, and a Masters of International Affairs from Columbia University in 1977. In 1975, she obtained her BA from Columbia University, where she graduated Phi Beta Kappa and Cum Laude.  She moved to Houston in 1991 and worked as a Staff Attorney in the Judicial Division of the Municipal Courts. In 1997, she was appointed Associate Municipal Court Judge and served in that capacity through September 2006.
In 1998, Ana was hired as Visiting Professor at Thurgood Marshall School of Law and was promoted to Associate Professor in 2002, and to full professor in 2014.  At Thurgood, she has taught Case Analysis, Appellate Litigation, and Comparative Constitutional Law. She currently teaches Civil Procedure, Evidence, Texas Practice, and a Death Penalty Seminar.  Also, she served as Director of the Judicial Externship Program from 2001-2004. She currently serves on the board of the Earl Carl Institute, as a member of the Pedagogical Institute, and as Faculty Advisor for the Hispanic Law Students Association. Her scholarship focuses on the area of the death penalty. For the past ten years, Ana has worked extensively with the Council on Legal Education Opportunity (CLEO) as a lecturer in numerous workshops and as Director of two of its programs: The Mid-Winter Bar Workshop, and the Sophomore Summer Institute.
From 2011-2013, Ana served as a team member of the Texas Capital Punishment Assessment Team organized by the American Bar Association's Death Penalty Due Process Review Project. In September 2013, the Texas team issued a comprehensive report with recommendations to improve fairness and accuracy in the state's death penalty system.
Ana is licensed to practice law both in Texas and Florida. She lives in Houston and joined the Board of Directors for the Texas Coalition to Abolish the Death Penalty in 2015 and has served as the Chair of the Governance Committee for the past two years.
---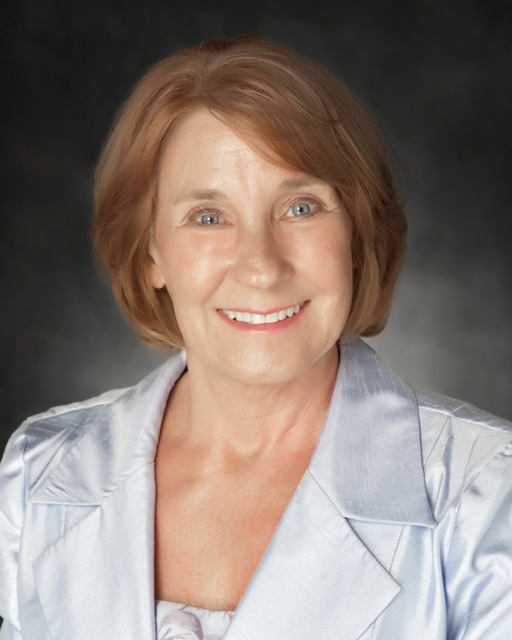 Dr. Lauralee Harris, Secretary. Lauralee is a native Texan. She obtained her Bachelor's Degree in Psychology from the University of North Texas, her Masters of Public Administration from Angelo State University, and a Doctorate in Public Health from the University of North Texas Health Science Center in Fort Worth. Lauralee has more than 20 years of experience as an executive director in the non-profit arena and has been heavily involved in social justice and human service issues.
In the nine years she served as Executive Director of the Mental Health Association of Tarrant County, Lauralee helped to start an advocacy program for people living in unlicensed care homes, a law enforcement training and liaison program designed to divert people with mental illness from arrest into treatment, a mental health court to prevent incarceration of people with mental illness, and a suicide prevention program. She now has a consulting business that assists nonprofit organizations in administrative, board, program, and resource assessment and development. Lauralee lives in Kyle. She joined the board in 2015 and served as Vice President from 2016 – 2018.
---
Casey Magnuson, Treasurer. Casey is a self-described "Freelance Lobbyist and Lege Junkie." Born and raised in Austin, Casey has been involved in the legislative process since the age of 13. She has a BA in Government and an MA in Public Law from the University of Texas-Austin.  She interned at the State Capitol and Texas Supreme Court. Her legislative passion is in the Clean School Bus Program, Smoke-Free Texas, public education and finance, and the abolition of the death penalty. Casey utilized her experience to help the Clean School Bus Program be written into law in 2005 and funded in 2007, 2009, and 2011 with bipartisan support.  In 2009 she stepped out of her comfort zone and testified at a House Criminal Jurisprudence Committee about her personal experience with violent crime. Casey has worked on city council, mayoral, legislative, and presidential campaigns.
---
Dr. Janice Ahmad is an Associate Professor in the Department of Criminal Justice at the University of Houston-Downtown. Her teaching and research interests include police management issues, community engagement, volunteers in policing, program evaluation, and crime victims. Recently, Dr. Ahmad and two department colleagues conducted an evaluation of Houston Police Department's G.R.E.A.T program. She has also been involved in a DUI court evaluation, writing questions for police promotion tests, developing police officer training curriculum and conducted a job task analysis of state correctional officers resulting in revision of the academy curriculum.
Dr. Ahmad was a police officer, director of a prosecutor-based victim witness program and researcher for a public safety consulting company prior to her academic appointments. She is a former chair of the Academy of Criminal Justice Science's Police Section and a member of the International Association of Chiefs of Police, Police Administration Committee. She first became involved with TCADP in 2009 and joined the TCADP Board in 2018.
---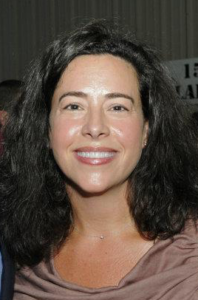 Niki Bergin is a native Texan and 22-year resident of Dallas. She received a Bachelor's Degree in Medical Technology from Louisiana Tech University in 1996 and, save for a three-year stint in the investment banking field, has spent her entire career working in the Special Hematology Laboratory at Baylor Scott and White Health (formerly Baylor University Medical Center). In 2008, she returned to school and received a Master of Liberal Studies degree with a concentration in The Arts and Cultural Traditions from Southern Methodist University.  It was during graduate school that she began her advocacy against the death penalty. Niki has been married to her husband, Hayden, for 18 years and is active in her community, volunteering at her sons' schools, serving as treasurer for her neighborhood parent group, and delivering lunches for Meals on Wheels. Niki served on the TCADP 2018 Annual Conference Committee. She joined the TCADP Board in 2018.
---
Shannon Breeding. Shannon Breeding is a rising senior at Huston-Tillotson University in East Austin. She is expected to receive her Bachelor of Arts in English in Spring 2018. As a native of South Carolina, she participated in South Carolinians for Alternatives to the Death Penalty. Shannon has been a member of the TCADP Lobby Corps since its inception in 2012. She also is a 2016 Senator Kirk Watson Campaign Academy Fellow. As Breeding aspires to become an attorney, she was also selected as a Discover Law scholar at the University of Texas at Austin School of Law in summer of 2016. She has been given the prestigious honor of being selected as a Hatton Sumners Foundation Scholar, a foundation that was set up in honor of former Texas Congressman Hatton Sumners. She currently works at the Huston-Tillotson University Writers' Studio as a peer writing consultant. Breeding is also a veteran of the United States Marine Corps. She joined the TCADP Board in January 2017.
---
Dr. Keeley Crowfoot. Keeley is a forensic psychologist and a registered yoga teacher.  She graduated with a BA in psychology from Florida State University and received her doctorate in clinical forensic psychology from The Chicago School of Professional Psychology.  Keeley has years of experience working with individuals, both juveniles and adults, that are involved in the legal system through probation or incarceration. It is this first-hand interaction with people involved in the legal system that inspires her work towards abolishing the death penalty.  Keeley lives in Austin.  She joined the TCADP Board in November 2016.
---
Dr. Kimberly Harrison. Kimberly is a forensic psychologist in private practice in Austin, Texas. She received her Bachelor's degree in Psychology from Texas A&M University and her Master's degree and doctorate in Clinical Psychology from the University of North Texas. After completing her postdoctoral fellowship in forensic clinical psychology at State Operated Forensic Services in Minnesota, she worked as Chief Psychologist at the Forensic Evaluation Service of the South Carolina Department of Mental Health in Columbia, South Carolina. During her time in South Carolina, she also served as an Assistant Professor of Neuropsychiatry and Behavioral Science at the University of South Carolina School of Medicine. Since moving to Austin in 2014, her professional practice has focused on forensic evaluations of individuals involved in criminal and civil courts. She has co-authored over a dozen peer-reviewed articles pertaining to mental health issues in the criminal justice system.  Kim joined the TCADP Board of Directors in May 2017.
---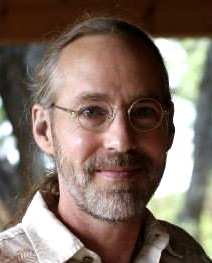 Dr. Alan Knox. Alan Knox grew up in Tulsa, Oklahoma and attended the University of Oklahoma and Oklahoma State University, graduating with a BS in Zoology from OSU in 1979. He completed a MS degree in Physiology in1982 and graduated with his Doctorate of Veterinary Medicine and passed the National Board Exam in 1984.  He began his career with the USDA, Agricultural Research Service, National Animal Disease Center in Ames, Iowa and then moved to the USDA, Food Safety and Inspection Service (FSIS).  Alan held FSIS supervisory and managerial positions in Arkansas, Texas, and Oregon.  His last position was as the Dallas District Manager from 1999 – 2004, where he was responsible for enforcing the Federal Meat Inspection Act of 1907, the Poultry Products Inspection Act of 1957, and the Egg Products Inspection Act in a multi-billion-dollar industry operating within the state of Texas.  Alan was responsible for more than 600 full-time USDA employees and more than 100 part-time employees, as well as for administering a $40 million annual budget.
From 1994 – 1997, Alan served as a founding member, acting secretary, and secretary of the Salem, Oregon Chapter of the NAACP. Since his retirement, he has pursued his passion of playing guitars and keyboards and singing and recording in his home studio.  Alan is an avid reader and has volunteered at his local library for the past 2 ½ years.  He has been married to his wife of nearly 14 years and has a daughter, son-in-law and two-year-old grandson in Austin.  Alan has been a Buddhist for 40 years and currently practices at a monastery and temple in Austin.  He has lived in Wimberley for the past 3 years. Alan joined the TCADP Board in November 2016.
---
Karla Williams. Karla Williams currently serves in a variety of ministries connected to the Catholic Church, including being a prison ministry volunteer at several units in Gatesville. Karla became involved with TCADP after meeting and being inspired by anti-death penalty advocate, Sister Helen Prejean. She lives in Stephenville and joined the TCADP Board in May 2017 and served on the 2018 Annual Conference Committee.