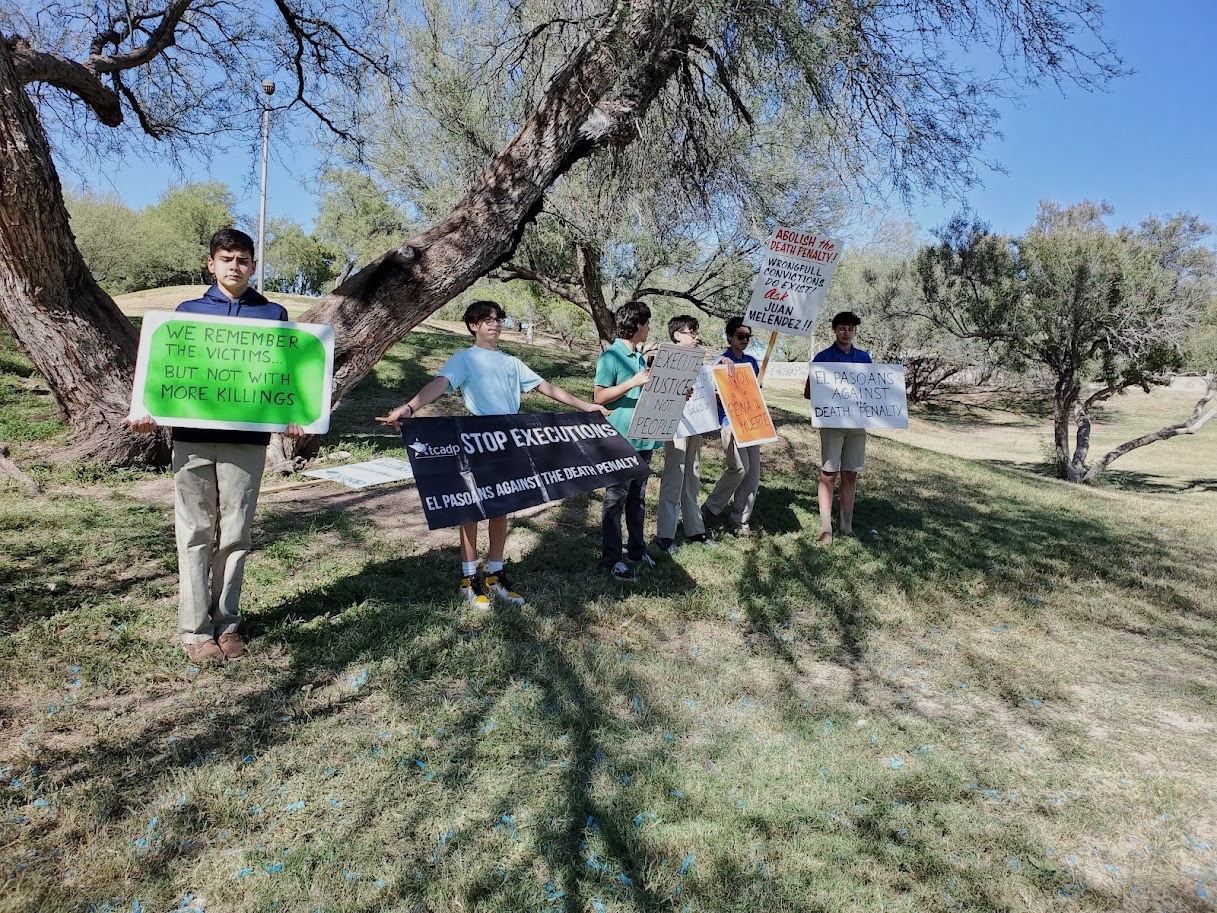 Texas Coalition to Abolish the Death Penalty
TCADP is a statewide grassroots advocacy organization working to end the death penalty. Join our cause today!
Texas Executions in 2021
There are no upcoming executions this calendar year.
Texas has already scheduled 3 execution dates for 2022.
Four execution dates have been withdrawn in Texas.
September 15: Ruben Gutierrez
October 5: Fabian Hernandez
October 18: Kosoul Chanthakoummane
October 20: Ramiro Gonzales
Who We Are
TCADP is the only statewide grassroots advocacy organization dedicated solely to ending the death penalty in Texas. Together with local, state, and national partners, TCADP is working to reduce use of the death penalty in Texas and, ultimately, end this arbitrary, irreversible, and unfair punishment.
Attend Events
"The Phantom" Virtual Watch Party
Join TCADP for a virtual watch party of "The Phantom" on Tuesday, December 7, 2021 from 6:30 to 8:30PM CT to mark the anniversary of Carlos DeLuna's wrongful execution. We will be joined by director, Patrick Forbes, and the reporter who took Carlos's last call, Karen Boudrie, for a Q&A session. Register here.
TCADP December Book Group
The TCADP book group will meet on Zoom on Wednesday, December 8, 2021 at 7:30 PM Central Time to discuss The True American: Murder and Mercy in Texas by Anand Giridharadas. Register here.
TCADP 2022 Annual Conference
The TCADP 2022 Annual Conference: Transforming Justice in Texas will take place as a virtual event on Saturday, February 26, 2022 from 9:00 AM to 2:00 PM. It will include a panel discussion featuring representatives of states that have abolished the death penalty in recent years, a keynote address, breakout sessions, and the presentation of our annual awards. Registration is now open! More program details, including our award recipients, will be announced soon.
Follow TCADP on Social Media
Follow us on Instagram, Twitter, and Facebook to stay up to date on death penalty news, case developments, events, and important information.