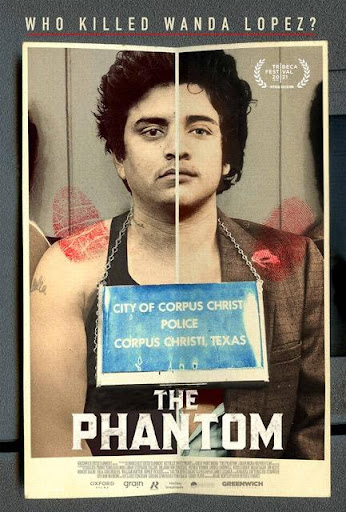 A new documentary film, The Phantom, tells the story of how Texas executed Carlos DeLuna, a likely innocent person, in 1989. It is now available to watch on Netflix. In addition to the case of Carlos DeLuna, there is strong evidence the State of Texas has executed several innocent people, including Ruben Cantu, Cameron Todd Willingham, Gary Graham (Shaka Sankofa), and most recently, Larry Swearingen, who was put to death in August 2019. Learn more below.
Carlos DeLuna
From the moment of his arrest to the night of his execution just six and a half years later, Carlos DeLuna maintained his  innocence in the murder of convenience store clerk Wanda Lopez in Corpus Christi in 1983.  An article published May 15, 2012 in the Columbia University Human Rights Law Review shed light on his case and sought to answer the haunting question as to whether Texas executed the wrong person for this brutal and senseless crime. Cataloguing in minute detail everything that went wrong in DeLuna's case, the groundbreaking article by Columbia Law School Professor James Liebman and his team of students served as the basis for the new documentary film, The Phantom.  Both the film and the article provide compelling evidence of the identity of the real killer: Carlos Hernandez, a violent and dangerous man who was well-known to law enforcement yet was ridiculed by prosecutors as a "phantom" of DeLuna's imagination during his trial.

Los Tocayos Carlos: An Anatomy of a Wrongful Execution is based on an 18-month investigation by Professor Liebman and his students. The article and accompanying materials, including video clips, police records, and notes from 100 witness interviews, can be accessed at www.thewrongcarlos.net.
Los Tocayos Carlos represents one of the most thorough depictions of a criminal investigation and its aftermath in U.S. history, cataloging all the flaws and failures of the system that wrongfully executed Carlos DeLuna.  Among the many issues calling into question the reliability of DeLuna's conviction are:

A single cross-ethnic eyewitness identification conducted at night, at the crime scene, while the suspect was in the back seat of a police squad car;
No corroborating forensics and a sloppy crime scene investigation;
Grossly inadequate representation at the trial and appellate levels, including failure of his court-appointed attorneys – one of whom had never tried a criminal case in court, let alone a capital murder case – to present any witnesses or mitigating evidence during the sentencing phase; and
Prosecutorial failure to turn over potentially exculpatory evidence to the defense.
At the time of his trial, DeLuna claimed that Carlos Hernandez, a man who closely resembled him – and who matched the initial description of a witness who came face-to-face with the killer – had committed the murder. Prosecutors derided his claim as a "lie" and told jurors that there was no Carlos Hernandez. In upholding the conviction and death sentence on appeal, multiple courts said the same thing – Hernandez did not exist. Yet evidence uncovered years after DeLuna's execution reveals not only that Carlos Hernandez existed, but was well-known to police and prosecutors at the time of trial because of his history of violent crimes similar to the one for which DeLuna was executed. Hernandez's violence against young Latina women in Corpus Christi continued after his "tocayo" (namesake or twin), Carlos DeLuna, went to death row.
Read TCADP's press release on Los Tocayos Carlos.
Read Talking Points for sharing.
Download Carlos Deluna Fact Sheet.
Ruben Cantu
Ruben Cantu was executed by the State of Texas on August 24, 1993. His conviction was based largely on the testimony of a single eyewitness who later changed his story.  CNN's "Death Row Stories" focused on his case in 2015.  You can watch video clips and read about this case and its impact on former Bexar County District Attorney Sam Millsap. You can also watch a TedxSan Antonio talk that Sam Millsap delivered in 2010, entitled "Advocating for Truth: Why a Former Prosecutor No Longer Supports the Death Penalty."
Claude Jones
"Claude Jones always claimed that he wasn't the man who walked into an East Texas liquor store in 1989 and shot the owner. He professed his innocence right up until the moment he was strapped to a gurney in the Texas execution chamber and put to death on Dec. 7, 2000. His murder conviction was based on a single piece of forensic evidence recovered from the crime scene—a strand of hair—that prosecutors claimed belonged to Jones."
Learn more about Claude Jones by clicking here.
Cameron Todd Willingham
Cameron Todd Willingham was executed by the State of Texas on February 17, 2004. He had been convicted and sentenced to death for setting a fire to his Corsicana home in 1991 that killed his three young daughters. An investigative report by David Grann that appeared in The New Yorker in September 2009 exhaustively deconstructed every aspect of the case and persuasively illustrated that none of the evidence used to convict Willingham was valid. The article went beyond the forensic science that had been the focus of investigations for the previous six years and debunked every other piece of evidence, including the jailhouse snitch testimony, witness testimony, and circumstantial evidence. The results of Grann's investigation strongly pointed to Cameron Todd Willingham's wrongful execution.
Since Willingham's execution, more than 40 individuals – including 6 Texans – have been released from death rows nationwide due to evidence of their wrongful conviction (159 people have been released from death rows nationwide since 1973). This includes Ernest Ray Willis, who was exonerated from death row in Texas on October 6, 2004. Willis had been sentenced to death for the 1986 deaths of two women who died in a house fire that was ruled arson. Seventeen years later, Pecos County District Attorney Ori T. White revisited the case after a federal judge overturned Willis' conviction. White hired an arson specialist to review the original evidence, and the specialist concluded that there was no evidence of arson. In 2004, prosecutors dropped all charges against Willis.
Texas Forensic Science Commission Investigation
The New Yorker piece came on the heels of a report filed with the Texas Forensic Science Commission by fire scientist Craig L. Beyler. The commission was created in 2005 by the state legislature to investigate allegations of professional negligence or misconduct in forensic analysis. In 2008 it agreed to a request from the Innocence Project to examine the possibility of forensic misconduct in the cases of Willingham and Ernest Ray Willis and it later hired Dr. Beyler to review both cases. In his report, Beyler found that the investigators in Willingham's case had a "poor understanding of fire science" and relied on outdated theories to justify their determination that the fire had been set deliberately. Beyler's report confirmed what every fire expert who has examined the case since the time of conviction has found: there was no evidence to support the finding of arson. The tragic deaths of Willingham's children likely were the result of a terrible accident, not a crime.
The Texas Forensic Science Commission was set to meet on October 2, 2009 to hear from fire expert Craig Beyler. It had planned to issue its own findings with regard to the allegations of forensic misconduct in the Willingham case in 2010. Two days before the meeting, however, Texas Governor Rick Perry abruptly moved to replace three commission members, including the chair. The newly-appointed chair, Williamson County District Attorney John Bradley, cancelled the meeting so that the new members could get up to speed on the case and other issues. In April 2010, the commission established a four-person subcommittee that would examine the case and, eventually, report its conclusions to the full body. Because of its small size, the subcommittee was not subject to state laws requiring open meetings and was allowed to conduct its work in private. A preliminary report issued by the subcommittee in July 2010 admitted "flaws" in the science used to convict Willingham but found that arson investigators did not commit misconduct or negligence in relying on outdated standards at the time.
On April 15, 2011, the Texas Forensic Science Commission issued its report on the convictions of Cameron Todd Willingham and Ernest Willis, recommending more education and training for fire investigators and implementing procedures to review old cases. In July 2011, Texas Attorney General Greg Abbott issued an opinion in response to questions from the commission about jurisdiction and authority. The opinion prohibits the commission from investigating "specific items of evidence that were tested or offered into evidence prior to" September 1, 2005.
New Evidence
On September 27, 2013, relatives for Cameron Todd Willingham filed an amended petition with the Texas Board of Pardons and Paroles asking the state to posthumously pardon him. Family members urged the state to conduct an investigation into Willingham's wrongful execution based on newly discovered evidence that points to possible false testimony at his trial and possible prosecutorial misconduct.
On February 28, 2014, The Innocence Project argued that newly discovered documents undermine the credibility of key witness, jailhouse informant Johnny Webb, who testified that Cameron Todd Willingham told Webb he killed his daughters in 1991. The New York-based nonprofit said it discovered a handwritten note that would contradict claims made at trial by Webb and prosecutor John Jackson that Webb did not receive consideration for his testimony. "It's astonishing that 10 years after Todd Willingham was executed we are still uncovering evidence showing what a grave injustice this case represents," Barry Scheck, the Innocence Project's co-director, said in a statement.
To view the resource archive for the case of Cameron Todd Willingham, please click here.