Job opening! TCADP seeks a Deputy Director to advance our mission and carry out day-to-day operations, including membership engagement, strategic communications, fundraising, program development, coalition building, and advocacy campaigns. The ideal candidate will have at least five years' experience with community organizing, issue-based advocacy, campaign/political work, or relevant non-profit experience in Texas.
The Deputy Director can be based anywhere in Texas, although strong preference will be given to candidates who live within 200 miles of Austin. The position will require some evenings and weekends as well as the ability to travel throughout the state as needed. Apply by Friday, July 8, 2022.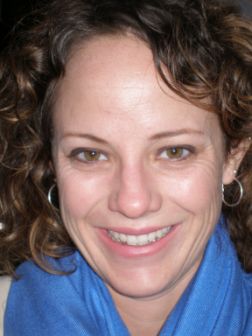 Kristin Houlé Cuellar, Executive Director
Kristin has served as TCADP's Executive Director since December 2008. From 2007-2008 she was a Soros Justice Fellow and conducted research and public education around the intersection of the death penalty and severe mental illness in Texas. Kristin served for five years as the Program Associate for Amnesty International USA's Program to Abolish the Death Penalty in Washington, DC. She has been involved with the human rights and anti-death penalty movements since 1995 and held several volunteer leadership roles with Amnesty International, including Student Area Coordinator and State Death Penalty Abolition Coordinator for Kentucky. She also was active as a board member and local chapter leader for the Kentucky Coalition to Abolish the Death Penalty and later became involved with the Illinois Coalition to Abolish the Death Penalty in Chicago. Kristin graduated from the University of Kentucky and resides in Austin. Contact her at Kristin@tcadp.org.