Victim survivors are important voices of experience on the death penalty issue. On this page, you'll find the stories of Texans who have been impacted directly by violence and who oppose the death penalty.
Joe Walker: Victim's father extended mercy to the man convicted of killing his daughter
On August 17, 2022, the State of Texas executed Kosoul Chanthakoummane for the murder of Sarah Walker in Collin County in 2006. Joe Walker, the father of Sarah, adamantly opposed the death penalty and extended mercy to Kosoul. He explained how his faith led him to forgiveness in this profile piece developed by Murder Victims' Families for Reconciliation about 10 years ago. You can also hear Joe in his own words in this video produced by the Knights of Columbus in 2016.  Sadly, Joe passed away in 2021.
Mitesh Patel: Victim's son fought to stop execution of the man who killed his father
Mitesh Patel and his family suffered a tremendous loss when Christopher Young killed his father, Hasmukh "Hash" Patel, during a robbery in San Antonio in 2004. In the weeks leading up to Chris's scheduled execution in July 2018, however, Mitesh publicly and selflessly joined the voices calling for mercy.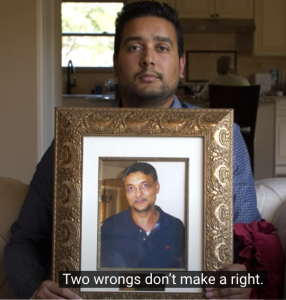 Sharing his story with NowThis News, Mitesh explained that "two wrongs don't make a right" and that he's "forgiving the man who is alive today, who is remorseful and wants to change other people." Mitesh did not want Chris to be executed in part because he did not want Chris's children to grow up without a father like he and Chris did. Watch the powerful Now This News piece.
Despite Mitesh's pleas, the State of Texas executed Christopher Young on July 17, 2018.
Glenn & Judy Cherry: Victim's parents oppose execution
"Paul Storey's execution will not bring our son back, will not atone for the loss of our son and will not bring comfort or closure."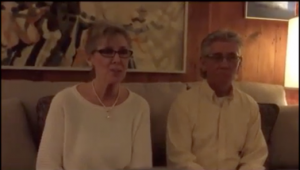 Those are the powerful words of Glenn and Judy Cherry, whose son Jonas Cherry was killed at a Putt-Putt Golf and Games in Hurst, Texas in 2006. One of the men convicted of his senseless and tragic death – Paul Storey – faced execution by the State of Texas on April 12, 2017.  The Cherrys signed an affidavit asking state and Tarrant County officials to stop the execution and commute Storey's sentence to life in prison without parole. On April 7, 2017, Paul Storey was granted a stay by the Texas Court of Criminal Appeals. For more information about the Cherrys and their fight for mercy, please visit Support Glenn and Judith Cherry.
Voices of Experience: Joyce Washington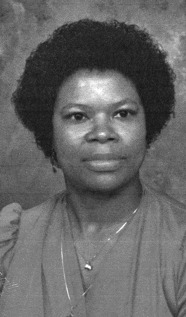 Leveria Washington, Jr. – known as Rockwell to his family and friends – was a well-liked person who loved all sports, recalls his mother, Joyce Washington.  He was a star player on his high school's football team in Tyler, Texas, where he was called the "Rock of Gibraltar."
After high school, Leveria moved back to Dallas, where he attended Paul Quinn College for two years.  He wanted to pledge Omega Psi Phi fraternity.  Leveria also attended ITT Business School for a while before landing a job at UPS.
On July 9, 1991, Leveria had spent a relaxing day with friends at an apartment in Lewisville, drinking beer and playing a pick-up game of basketball.  For unknown reasons, though, a fight broke out later that night between Leveria and a high school friend who was visiting from Tyler.
Leveria went downstairs to the apartment where his girlfriend lived, but she would not let him in.  In the meantime, the friend grabbed a gun from his car.  When Leveria returned to the apartment where the fight occurred, the friend shot him multiple times as he crawled down the hallway.   He was 21 years old, the father of a young daughter.
Joyce says that the man who killed her son received only a 10-year probated sentence, which felt like a "slap in the face" to her.  Despite her frustrations with the criminal justice system, however, she has never believed in the death penalty. "Putting the guy who murdered my son to death is not going to ease my pain or bring my son back."
"I don't believe in the death penalty.  It is such a waste of taxpayers' money."
– Joyce Washington, mother of Leveria "Rockwell" Washington, Jr.
As the surviving mother of a murder victim, Joyce says she needed to be able to talk to someone weeks and months after the funeral, when all her friends and family members had gone their separate ways and she was left with the loneliness and sadness and hurt to deal with.
"We [victims' family members] need to know where to get help, support, and counseling for a long as needed, to have access to someone we can reach out to and talk to anytime, one-on-one if necessary. At the time I did not feel I got the help that may be available today," she explains.
"My son wanted the American dream – work, love, and happiness – and he was willing to work for it.  He was gone too soon," Joyce says.  "His siblings and I still miss him and hurt at his passing.  This is a process and it takes time, but it never heals, it just gets to where you can cope with it."
Voices of Experience
Read these other Voices of Texas, featuring the powerful stories of individuals whose loved ones were murdered. These profiles were developed by Murder Victims' Families for Reconciliation.