TCADP is thrilled to announce the TCADP 2024 Annual Conference: Creating Conscious Communities will take place on Saturday, March 2, 2024, at the Martin University Center on the campus of Texas Wesleyan University in Fort Worth, Texas. This will be our first conference in Fort Worth since 2014.
The conference, now in its 26th year, is the cornerstone of TCADP's statewide membership engagement efforts. It features a panel discussion, keynote address, and the presentation of awards to those who have made significant contributions to the abolition movement. We will provide two sets of workshop sessions on a variety of topics.
Registration is now open! You'll find information about our keynote speaker, panelists, and award recipients below. 
TCADP has reserved a block of rooms at the SpringHill Suites Fort Worth University (3250 Lovell Avenue) for anyone who needs overnight accommodations on March 1-2, 2024. To receive the special room rate of $139/night, book by Friday, February 9, 2024. Make your reservation here.
Generous support for the conference is provided by the Judith Filler Foundation.

Keynote Speaker: Ms. Opal Lee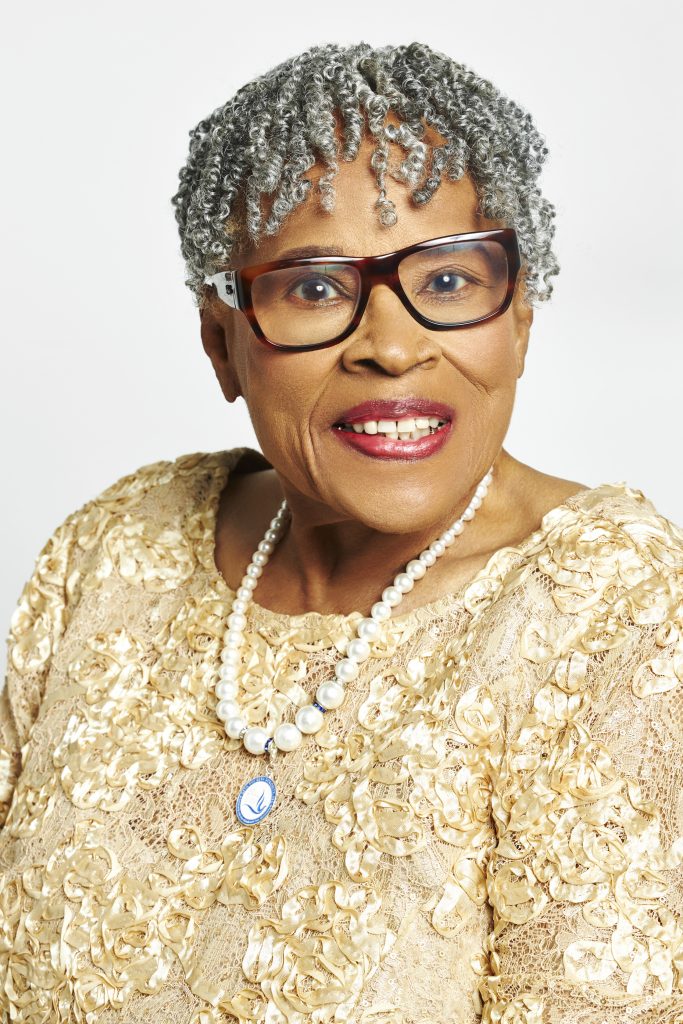 Known as the "Grandmother of Juneteenth," Ms. Opal Lee was present on June 17, 2021, when President Joe Biden signed the Juneteenth National Independence Day Act, which established June 19 or "Juneteenth" as a federal holiday.
Opal Lee was born in Marshal, Texas, in 1926 and moved to Fort Worth, Texas, in 1937. At the age of 12, her family's home was destroyed on June 19, 1939, but she nor her family allowed that to deter them from making an impact in the community. She has served on many boards and with many organizations, including Citizens Concerned with Human Dignity (CCHD), Habitat for Humanity, and the Tarrant County Black Historical & Genealogical Society dedicated to preserving the history of the Fort Worth Black populace. During her tenure as Chairman of the Community Food Bank, the organization received the 1.3-million-dollar 33,000 sq. ft. facility that now serves 500 families a day.
Ms. Lee is the oldest living board member of the National Juneteenth Observance Foundation, a national movement started by the late Dr. Ronald Myers to have Juneteenth declared a National Holiday. At 90 years of age, she started her walking campaign from Fort Worth to Washington, DC, to bring awareness to the need for celebrating Juneteenth nationally. She walked 2.5 miles in cities all across the country to represent the 2.5 years it took after Lincoln signed the Emancipation Proclamation for enforcement to reach Texas to free the enslaved. In 2019, she launched an online petition campaign that garnered over 1.6 million signatures to continue the crusade for holiday observance. 
Ms. Opal currently serves on the board of Unity Unlimited, Inc. and Transform 1012 N. Main Street and is a Board Member and Honorary Chair of the National Juneteenth Museum. She has received seven honorary doctorates, was named 2021 Texan of the Year by the Dallas Morning News editorial board, the 2021 Unsung Hero of the Pandemic, Fort Worth Inc.'s 2022 Person of the Year, is a Nobel Peace Prize nominee and, most recently, became the second African American to have her portrait hung in the Texas State Senate.
2024 Panelists
Our esteemed panelists will discuss what it means to create conscious communities with individuals on death row.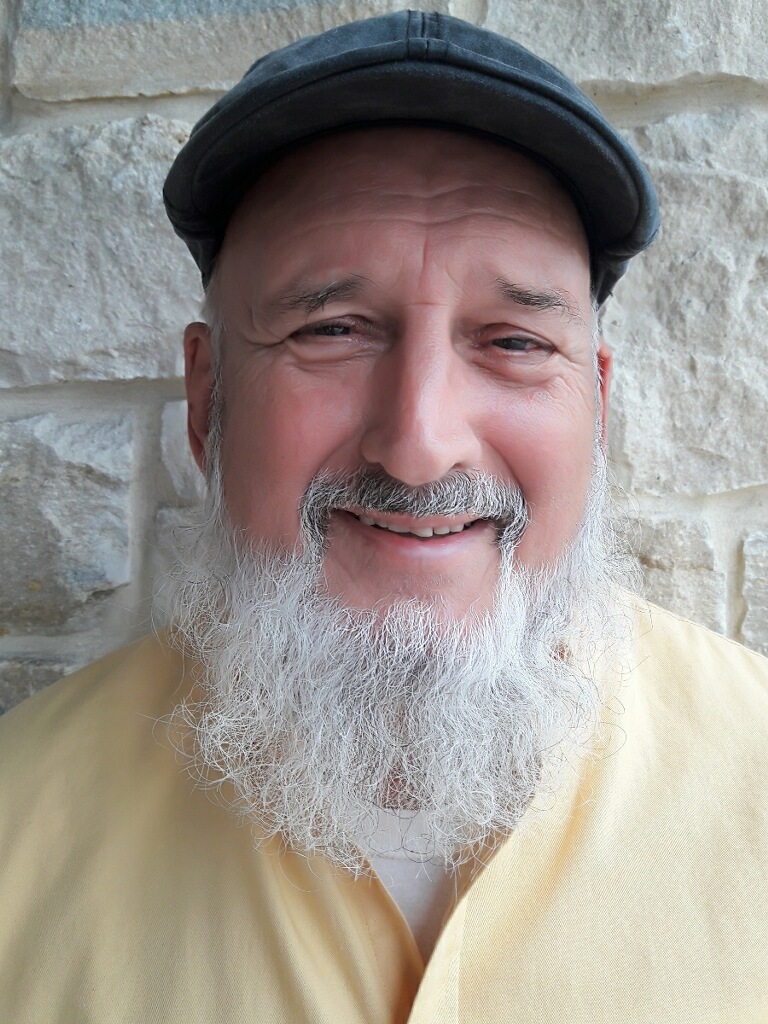 Tom Mooney has spent his life in public service, as a combat veteran of the Vietnam War and then as a firefighter for 30 years in Tyler, Texas. He currently serves as an Associate Pastor at Southside Chapel and is a member of Bikers for Christ, a motorcycle ministry in which members ride their bikes and participate in events that put them in places where God can use them to minister and evangelize. In that capacity, Tom began visiting the Polunsky Unit and Texas death row in 2022, an experience that changed his life.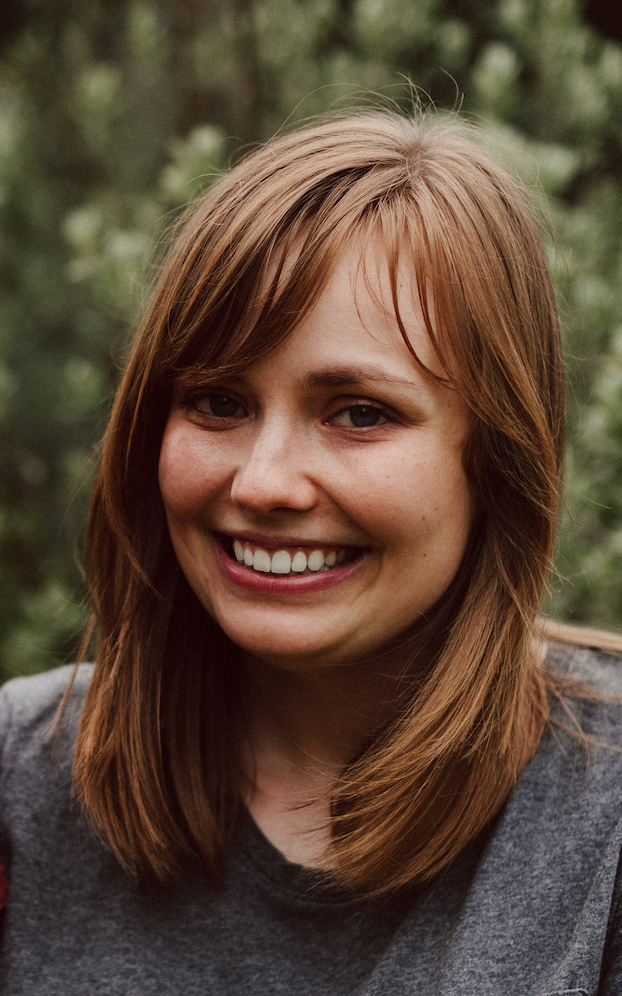 Ali Nichols graduated from St. Edward's University with a degree in Social Work and lives in Austin, TX with her husband and rescue dog, Eliza. She currently volunteers with Meals on Wheels of Central Texas and has been matched in the Big Brother Big Sisters program for over 11 years. Ali first met Charles Don Flores after a good friend was matched through a death row pen pal program in 2016. Ali later helped the pair exchange letters while her friend travelled internationally and eventually developed her own friendship with Charles. In January 2023, she and Charles started Words That Sustain Me, a monthly book club through Charles's social media. Working with Charles on this book club has been a true joy and she is honored to bring attention to Charles's wrongful conviction.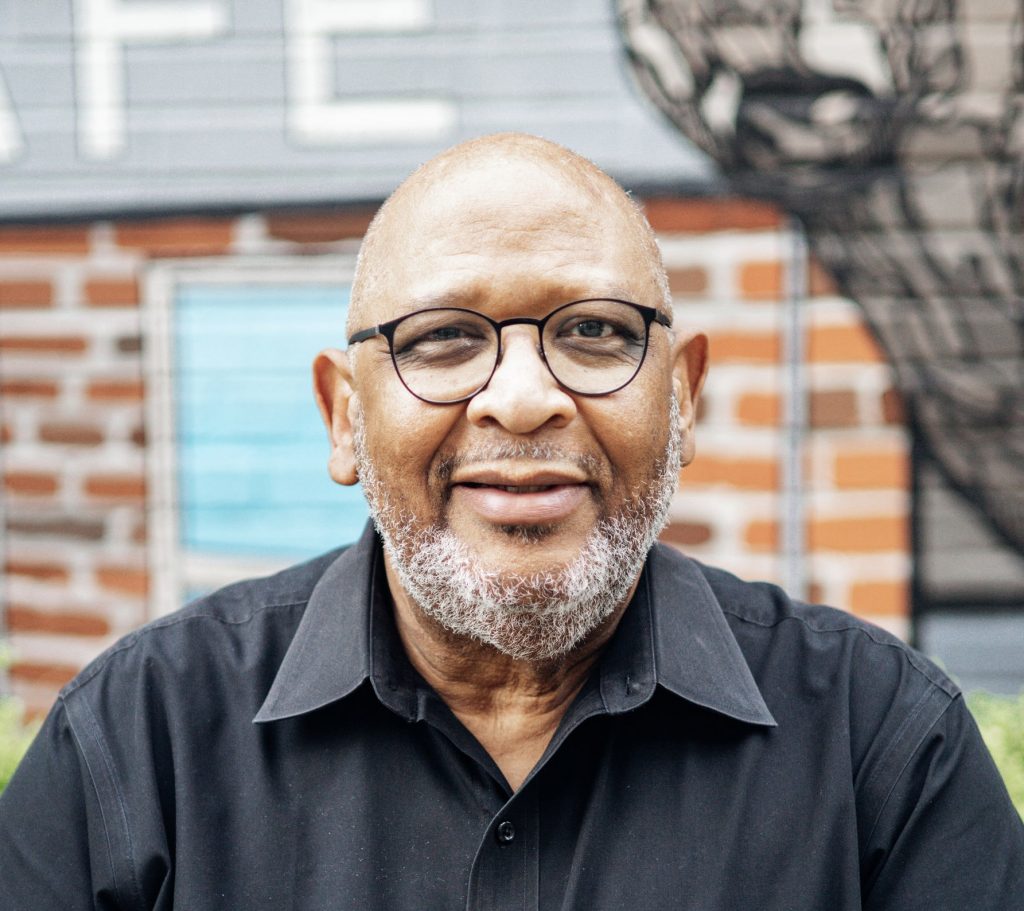 Dewey Williams is Pastor of Mt. Bright Missionary Baptist Church in Hillsborough, North Carolina, a doctoral candidate at the Samuel DeWitt Proctor School of Theology at Virginia Union University, and a graduate of Duke Divinity School. In 2017, Dewey's sermon series, Joy on Death Row, won the top award at Yale Divinity School's Theology of Joy and the Good Life competition.
Dewey turned his sermon series into the book, Finding Joy on Death Row, a powerful story of a broken preacher's transformative experience learning about joy from death row prisoners, combined with dramatic handwritten responses from more than twenty men and women currently sentenced to die. In Finding Joy on Death Row: Unexpected Lessons from Lives We Discarded, Dewey journeys into the hearts and minds of those sentenced to death, illuminating for readers the ways in which the human spirit can suffer—and soar.
2024 Award Recipients
APPRECIATION AWARDS
TCADP's Appreciation Awards are bestowed upon individuals and organizations who have made meaningful contributions towards raising awareness of death penalty issues. For 2024, we are pleased to honor two outstanding mental health advocates who played a significant role in stopping the executions of individuals with severe mental illness: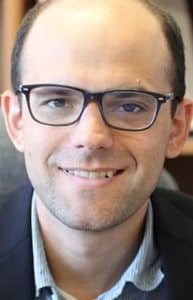 Greg Hansch serves as the Executive Director of the National Alliance on Mental Illness (NAMI) Texas. He is a Licensed Masters-Level Social Worker and a family member of a person with serious mental illness. Greg played a key role in the campaign to stop the execution of Andre Thomas, including authoring an opinion piece published in the Dallas Morning News, participating in a press conference with Thomas's attorney to address the widespread support for clemency from mental health professionals in Texas, and mobilizing NAMI members to sign a petition for Thomas. About a month before the State planned to execute Andre Thomas, the 15th Judicial District Court in Grayson County withdrew the April 5, 2023 execution date to give Thomas's legal team time to prepare a threshold showing that he is incompetent for execution.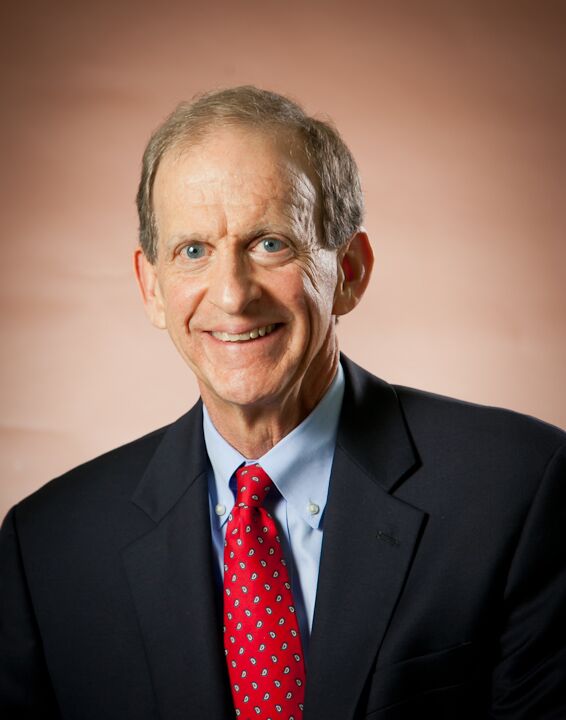 Professor Brian Shannon is the Paul Whitfield Horn Distinguished Professor at Texas Tech University School of Law in Lubbock, Texas. In addition to his teaching duties, he also serves as the University's NCAA Faculty Athletics Representative. Professor Shannon is the author or co-author of six editions of the book, Texas Criminal Procedure and the Offender with Mental Illness, and currently serves on the Texas Judicial Commission on Mental Health, among many other legal and mental health affiliations.
Professor Shannon also provided support for Andre Thomas and, even more substantively, for Scott Panetti, who was deemed incompetent for execution by a federal judge in September 2023. Professor Shannon has followed Panetti's case for decades and joined with other mental health advocates in supporting clemency for Panetti when he faced execution in December 2014. More recently, in an opinion piece about Panetti for the Austin American-Stateman in the Fall of 2022, Professor Shannon wrote, "As someone with a lifelong concern for the fair treatment of individuals with severe mental illness, I have been encouraged by the significant increases in services and support in recent years. But … some aspects of the state's criminal justice system still have a long way to go in dealing with people with severe mental illness convicted of serious crimes in a manner that is both humane and reflects society's views regarding a just and fair process and outcomes."
TCADP also is delighted to present the 2024 Sherry Coombes Appreciation Award to Scott Ruthart.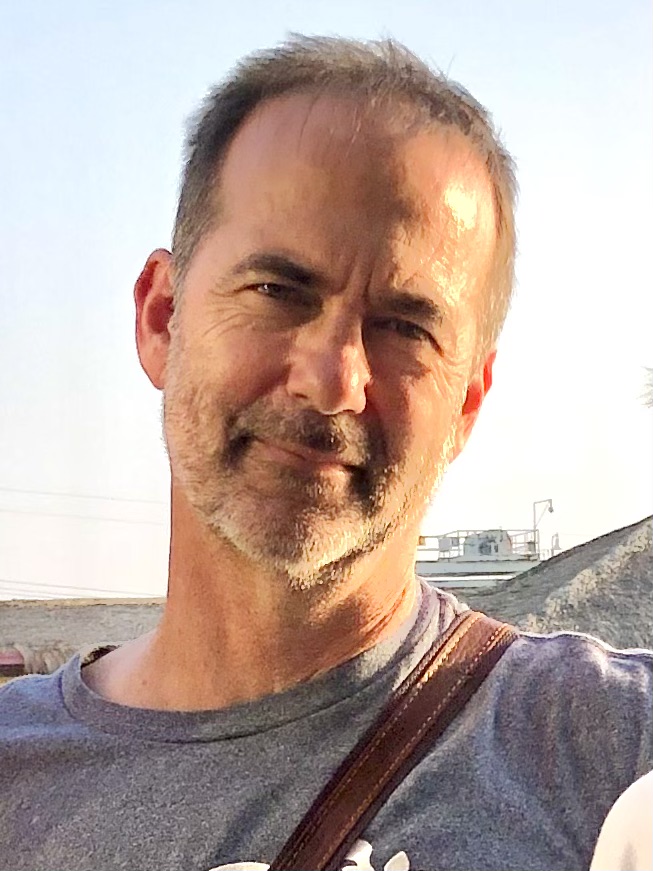 Scott Ruthart is a resident of Fort Worth and a longtime supporter of TCADP. He become involved with the organization after visiting death row while working in former State Representative Lon Burnam's office in the late 1990's. Since 2013, he has been a member of the TCADP Lobby Corps, a dedicated group of volunteers who work with TCADP staff and board members to advance our legislative agenda and build relationships with elected officials. In that capacity, Scott visits the State Capitol in Austin regularly to meet with legislative offices and provide information on the death penalty, including the TCADP year-end report. Scott also participates in regular training events and local activities in Fort Worth.
COURAGE AWARD

TCADP's Courage Award recognizes individuals who have encountered the death penalty firsthand and shared their experiences with decision makers and the public at large. We are pleased to present the 2024 Courage Award to Rev. Dr. Jamie Kowlessar in recognition of his contributions to the campaign to stop the execution of Andre Thomas in early 2023.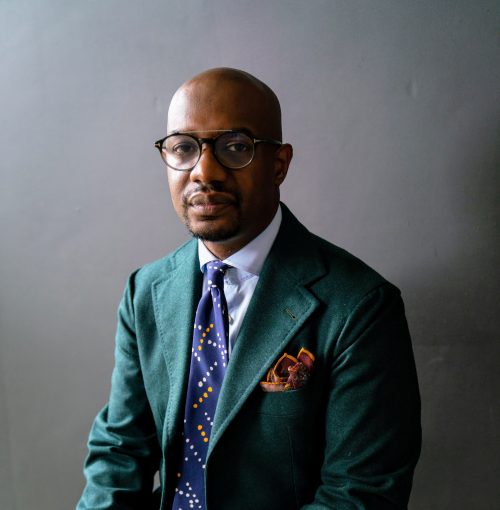 Dr. Jamie Kowlessar is the Founder/Executive Director of Raise Your Voice Academy. As a pastor, he leads in the effort to fight inequality by joining with community and local church leaders to implement strategies that improve the economic, educational, and spiritual conditions in Dallas. Dr. Kowlessar is also the Executive Director of Faith in Texas, a multi-faith nonprofit organization, leading and appointing a diverse band of clergy — Catholics, Muslims, Jews, and Christians — to fight against injustice.
Dr. Kowlesser played an instrumental role in the campaign for clemency for Andre Thomas, a role that also made him very vulnerable and highly visible. His participation in the national press conference and his later op-ed writings furthered our mission to humanize Andre – a black man with severe mental illness. Dr. Kowlesser's vocal presence in the campaign came with backlash, yet he has persisted for the sake of justice and mercy.
MEDIA AWARD
TCADP's Media Award is presented to journalists, media outlets, filmmakers, authors, and artists who raise awareness of death penalty issues through their respective mediums. We present the 2024 Media Award to Jolie McCullough.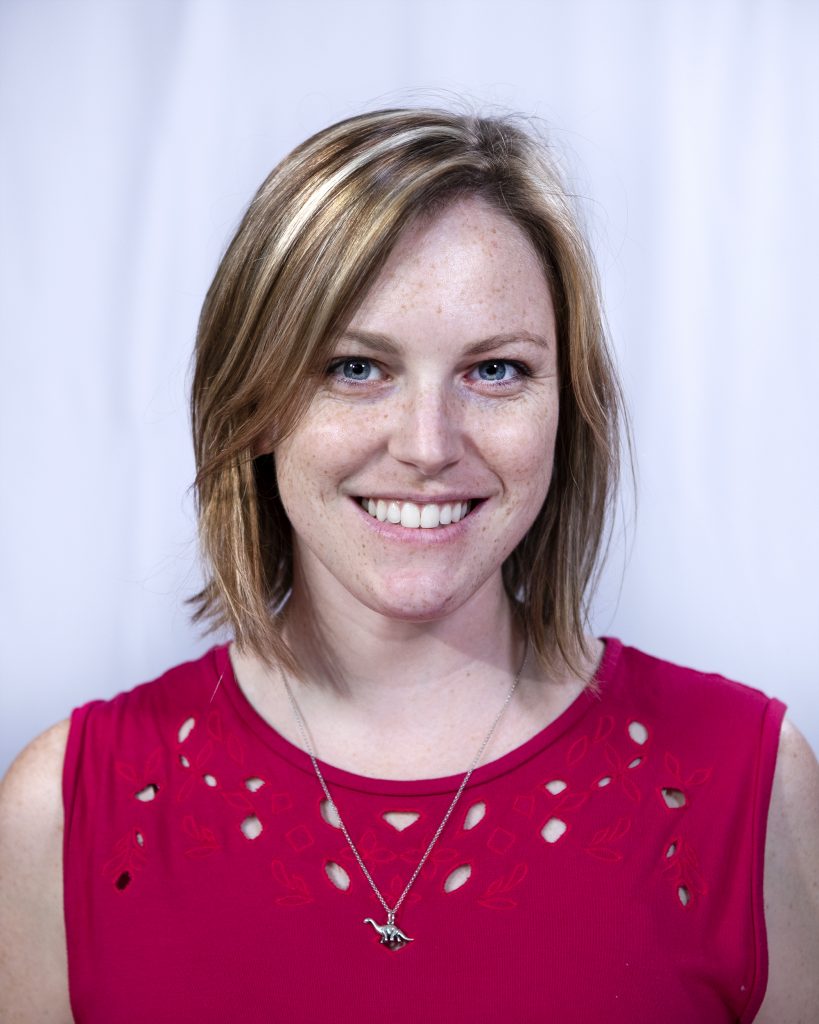 Jolie McCullough is a reporter who covered criminal justice policy and politics for The Texas Tribune from 2015 to 2023. She has reported on every aspect of the criminal legal system, from policing and courts to prison and the death penalty. Her work has exposed injustice and influenced policy debate at every stage of the criminal system, from arrest to execution. Before the Tribune, she worked as an online editor and web developer at the Albuquerque Journal, her hometown newspaper. With this award, TCADP recognizes Jolie's years of covering death penalty issues and, particularly, the nuance and context she brought to stories about individuals on death row.
Comments From Past Participants
"The TCADP conference helped me put faces, real people, and real emotions to a general cause. I knew people were fighting behind the scenes to abolish the death penalty in Texas despite it being an uphill battle, but it was so important for me to see the lawyers, advocates, volunteers, journalists, and exonerated former defendants/ victims in person.

I heard their stories, their pain and raw emotions while talking about the injustice of our judicial system."

2023 Conference Participant
"The bar is set very high. It will be hard to do any better next time. Thanks so much."

2022 Conference Participant
"In a time of webinar and Zoom fatigue, it was one of the first conferences in a while that I stayed for the whole thing. It was good to hear from former death row persons."

2021 Conference Participant
"Incredibly informative, I have never attended a conference and I am so grateful for this experience and efforts to abolish the death penalty."

2020 Conference Participant
"Last year was awesome; this year was super awesome."

2020 & 2019 Conference Participant
"I'm sending this note to thank you and TCADP for the informative conference today. I attended with my father who invited me. I knew very little about this issue before today and found the conference to be enlightening. The panel discussion, keynote and awards, and the workshops were interesting, thought provoking, and informative. The facility was very nice and comfortable, and the food was excellent. It was a well-organized and interesting day, and I appreciate all the work that you and your group did to make this happen."

2020 Conference Participant
"This was the first TCADP conference I have attended, and I wasn't sure what to expect. The truth is that I was quite impressed. It was well run, well staffed, and well attended."

2019 Conference Participant
"Your work to make it so seamless made people connect in amazing ways. Those connections will last long after this event."

2019 Conference Participant