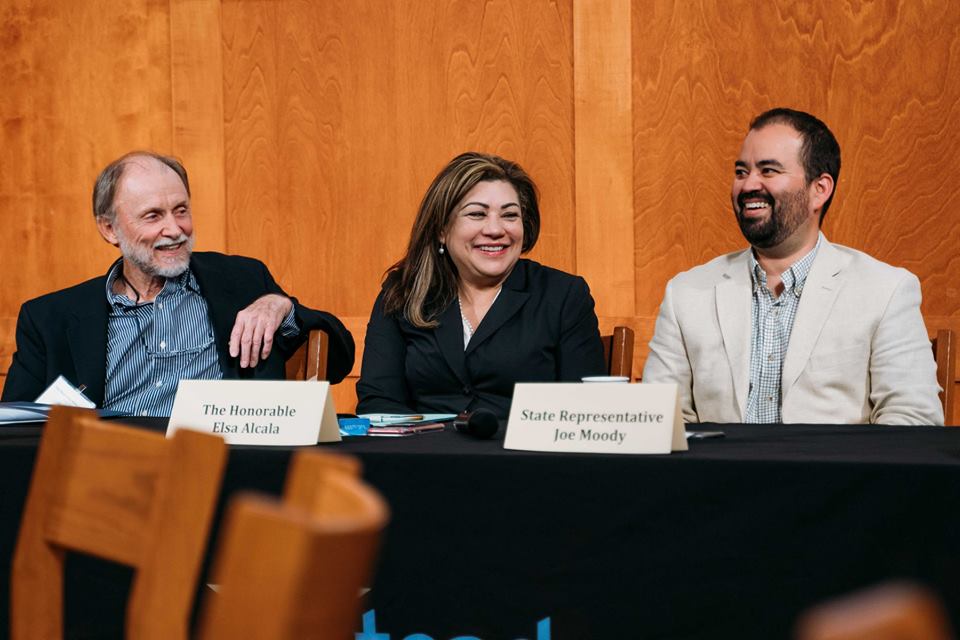 After gathering for the past two years on Zoom, TCADP is excited to announce the return of our annual conference as an in-person event! The TCADP 2023 Annual Conference will take place on Saturday, February 25, 2023 at St. David's Episcopal Church in downtown Austin. The program will include a panel discussion, a keynote address and awards luncheon, and breakout sessions on a variety of topics. Stay tuned for more details about this informative and inspirational day of advocacy!  
Award Nominations
TCADP is now accepting nominations for our annual Courage, Appreciation, and Media Awards (read about previous recipients). With these awards, we recognize outstanding individuals and organizations who have made significant and selfless contributions towards ending the death penalty in Texas. All award recipients will be honored during the TCADP 2023 Annual Conference.
Award nominations will be accepted until October 17, 2022.
Comments From Past Participants
"Despite this being an online conference, it was very emotional and just as impactful had it been in person."

2022 Conference Participant
"The bar is set very high. It will be hard to do any better next time. Thanks so much."

2022 Conference Participant
"In a time of webinar and Zoom fatigue, it was one of the first conferences in a while that I stayed for the whole thing. It was good to hear from former death row persons."

2021 Conference Participant
"Incredibly informative, I have never attended a conference and I am so grateful for this experience and efforts to abolish the death penalty."

2020 Conference Participant
"Last year was awesome; this year was super awesome."

2020 & 2019 Conference Participant
"Your work to make it so seamless made people connect in amazing ways. Those connections will last long after this event."

2019 Conference Participant
"Initially, I didn't know what to expect from a virtual conference. You all did a terrific job in making this as good as a face-to-face conference. The entire production was great!"

2021 Conference Participant
"I'm sending this note to thank you and TCADP for the informative conference today. I attended with my father who invited me. I knew very little about this issue before today and found the conference to be enlightening. The panel discussion, keynote and awards, and the workshops were interesting, thought provoking, and informative. The facility was very nice and comfortable, and the food was excellent. It was a well-organized and interesting day, and I appreciate all the work that you and your group did to make this happen."

2020 Conference Participant
"This was the first TCADP conference I have attended, and I wasn't sure what to expect. The truth is that I was quite impressed. It was well run, well staffed, and well attended."

2019 Conference Participant