The recipients of our 2020 Awards were honored during the TCADP 2020 Annual Conference on Saturday, February 29, 2020 at the Whitley Theological Center on the campus of Oblate School of Theology in San Antonio, Texas.
Appreciation Award
TCADP's Appreciation Awards are bestowed upon individuals and organizations who have made significant contributions to our efforts to expose the flaws and failures of the death penalty in Texas. We presented our 2020 Appreciation Awards to Rick McClatchy and Quinncy McNeal: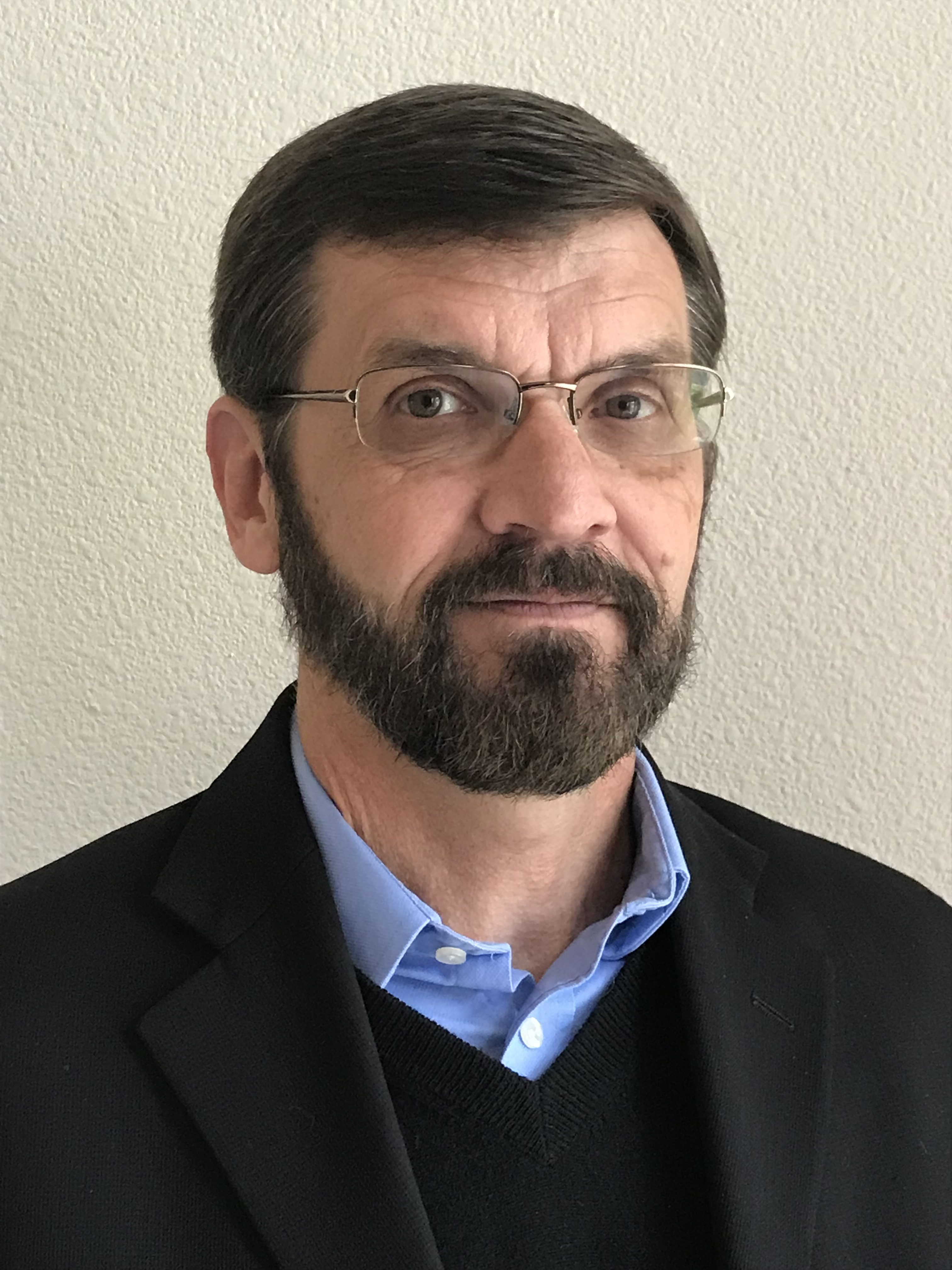 Rick McClatchy is the State Coordinator for the Cooperative Baptist Fellowship of Texas. He attended Howard Payne University in Brownwood, Texas and received a B.A. in Religion. At Southwestern Baptist Theological Seminary in Fort Worth, he received a M.Div. and Ph.D. in Church History. He has served as pastor of four churches and taught in five universities and seminaries. In 1995, Rick began service as State Coordinator for the Cooperative Baptist Fellowship of Oklahoma. He moved to San Antonio in 2003 to serve as the State Coordinator for the Cooperative Baptist Fellowship of Texas.
Rick has led efforts to respond to the Texas Department of Criminal Justice's (TDCJ) abrupt decision in April 2019 to remove chaplains from the execution chamber. The decision came just days after the U.S. Supreme Court issued a stay of execution to Patrick Murphy on grounds of religious discrimination. In July 2019, Rick joined with faith leaders across Texas to deliver an interfaith statement to top officials within TDCJ urging the department to reconsider its policy revision and to allow chaplains of all faiths to be present in the execution chamber at the request of the inmate. Among them, the 180+ signatories represented more than a dozen different faith traditions. Rick also has provided support on several recent death penalty cases. With this award, we recognize his leadership and his commitment to the free exercise of religion, even for those condemned by society.

Quinncy McNeal is a Houston-based attorney with the law firm Mayer Brown, where he works as an associate with the Litigation & Dispute Resolution practice. He also is part of Rodney Reed's legal defense team, in conjunction with Bryce Benjet, Senior Staff Attorney for the Innocence Project, and Andrew MacRae of Levatino Pace PLLC. The team secured a stay of execution from the Texas Court of Criminal Appeals on November 15, 2019, just five days before Reed was scheduled to be put to death.
McNeal first learned about Reed's case while working as a television news journalist in Austin and was deeply troubled by evidence that undermined Reed's conviction. According to an interview with the ABA Journal in 2015, McNeal's decision to go to law school was influenced by Reed and by Darlie Routier, a Texas woman accused of killing her two children. With this award, we recognize McNeal and his colleagues' heroic efforts to stop Reed's execution and his quest for justice for individuals who have been wrongfully convicted.
Courage Award
TCADP's Courage Award recognizes individuals who have encountered the death penalty firsthand and bravely shared their experiences with decision makers and the public at large.  We were humbled to present our 2020 Courage Award to a true public servant who inspires us every day: The Honorable Elsa Alcala.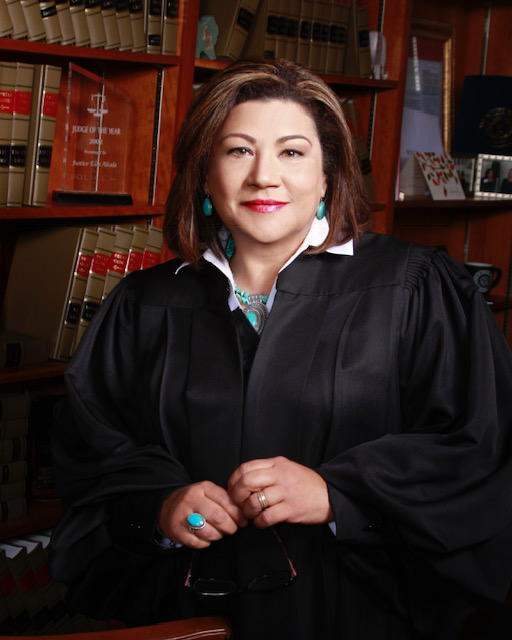 In 2018, Judge Alcala left the judiciary after 20 years as a state judge in Texas, having served three different courts. Most recently, Alcala served 7.5 years on the Texas Court of Criminal Appeals (CCA), the state's highest criminal court. While at the CCA, she authored over 80 signed majority opinions, 93 dissenting opinions, and 195 concurring opinions, many of which addressed the propriety of the death penalty. Currently, Judge Alcala is a self-employed attorney with a law practice as a legal consultant for complex criminal trial and appellate litigation in Texas.
Prior to becoming a judge, Alcala was an assistant district attorney for nine years at the Harris County District Attorney's Office. She was the lead prosecutor in three death penalty trials and numerous serious felony offenses. After retiring as a judge, Alcala advocated tirelessly for death penalty reforms during the 2019 Texas legislative session as the policy director for the Texas Defender Service, a nonprofit organization with a mission to establish a fair and just criminal justice system in Texas.
We honor Judge Alcala for the courage she has demonstrated on death penalty issues both on and off the bench and for her commitment to speaking truth to power.
Media Award
TCADP's Media Award is presented to journalists, media outlets, filmmakers, authors, and artists who raise awareness of death penalty issues through their respective mediums.  In 2020, we recognized Will Francome, Mark Pizzey, and Laura Shacham and their films, "The Penalty" and "One for Ten."  Will and Mark co-directed the films, while Laura served as the producer. (Megan Garner also was a producer on "One for Ten.")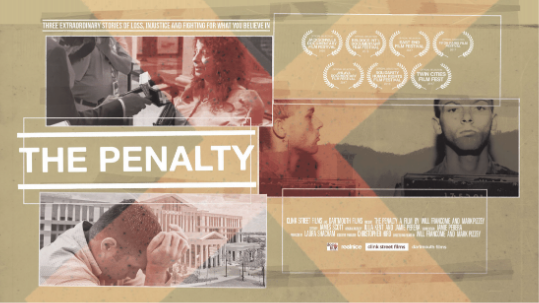 Will Francome – co-director
Will's first experience in film was with his authored feature documentary, "In Prison My Whole Life" about death row inmate Mumia Abu-Jamal. The film featured Noam Chomsky, Alice Walker, Snoop Dogg and Mos Def amongst others. "In Prison" was accepted to many international film festivals including Sundance, London and Rome and won best film at the Geneva and Paris Human Rights Film Festivals.

Will went on to co-found Reel Nice, a London production company that produces films for clients including Sony, Google, Microsoft, Tate Museums, Amnesty International, the NSPCC and many others, in addition to producing documentaries like the webby-nominated "One For Ten and "The Penalty."

In 2017, Will moved to New York where he now works freelance around the US and back in the UK. While in New York, he's directed and shot programming for the BBC, Netflix, Discovery, PBS, and The Guardian, as well as such clients as United Airlines and Google.
Mark Pizzey – co-director
Mark has been working as a documentary and video maker for almost 20 years. In that time he's overseen a huge variety of factual television programs and independent documentary films. After being present at the birth of Reel Nice in 2008, Mark has also filmed and directed over 300 successful online and corporate projects for clients such as Sony, YouTube, Google and the NSPCC.
Laura Shacham – producer
Laura Shacham is a creative producer passionate about artist and documentary film and their role in global justice. Recent work includes The Penalty (Will Francome & Mark Pizzey, Amazon), Tonight the World (Jarman Award winner Daria Martin, Barbican Curve), The Mortician of Manila (Leah Borromeo, Al Jazeera English – AFF Best Documentary Short 2019, DocNYC 2019), For the First Baby Born in Space (Webb-Ellis, JFVU Award 2019), Everything I Have is Yours (Open Music Archive, Salford Museum & Art Gallery, Whitechapel Gallery), Moose Latitudes (2020) – forthcoming feature artist documentary filmed in the Arctic Circle, VERA (2020) – a new long form documentary film from award-winning filmmaker Marie-Cecile Embleton and Sony Photographer of the Year Alys Tomlinson & a forthcoming Photographer's Gallery London commission from Turner Prize winning artist Helen Cammock (2020).
In the fall of 2019, Will and Laura crisscrossed Texas to host screenings of "The Penalty" on college campuses, law schools, and theaters. The powerful documentary weaves together three fascinating storylines that expose the realities of the death penalty in dramatic, often unexpected, ways. Each screening event featured a Q & A with Will and Laura along with a range of experts on the death penalty.
The team's earlier work, "One for Ten," is an online series of films that were produced and broadcast over five weeks in April and May of 2013. During that time, a team of four traveled across the United States to interview ten individuals who have been exonerated from death row. Through the films, they highlight the causes of wrongful convictions

We are grateful to the team for these compelling resources and to Will and Laura for bringing their films to audiences across Texas.