The TCADP Board of Directors is delighted to announce the recipients of our 2015 Annual Awards, which will be presented at our 2015 Annual Conference on February 21, 2015 in Austin, Texas.  Please join us in celebrating these extraordinary individuals!  We also invite you to congratulate the award winners by placing an ad in the conference program.
Appreciation Awards: Alexandra Noll and Rev. Cheryl Smith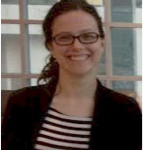 Alexandra (Alex) Noll
Alex volunteered for TCADP from November 2011 to August 2012 as a high school senior, performing a wide variety of research, administrative, and programmatic tasks for us. She first encountered TCADP at a local event featuring death row exonorees.
After graduating from high school and moving to North Texas to attend the University of Texas-Dallas, Alex has remained involved with TCADP in numerous ways. She has reached out to United Methodist pastors and youth pastors to raise awareness of their church's position on the death penalty and engage her peers on the issue. This past February, Alex provided invaluable logistical support for our annual conference in Fort Worth and promoted the conference on campus. In October, she organized an event with the Pre-Law Society at UTD as part of our speakers' tour with death row exonoree Juan Melendez, and is planning other activities to engage her fellow pre-law students about the death penalty and involve them in the work of our organization.
Rev. Cheryl Smith
Rev. Cheryl Smith is a longstanding pillar of strength and commitment in the abolition movement. As Minister of Wesley Memorial United Methodist Church in Huntsville, she hosted Rev. Jeff Hood during his pilgrimage from Livingston to Austin this summer. She consistently holds vigil in front of the Walls Unit in Huntsville during every execution and works tirelessly to abolish the death penalty. Rev. Smith has given numerous interviews to a variety of media, including The Nation and The United Methodist Reporter, to support our efforts. She truly is a committed and faithful ally to the abolition movement and TCADP.
(Photo credit: Alex Hannaford)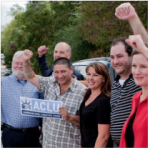 Courage Award: Manuel Velez
On October 8, 2014, Manuel Velez was released from prison in Huntsville after spending nine years in prison, including four years on death row, as an innocent man. He was reunited with his family in Brownsville, including his elderly parents and two sons, who are now 11 and 15 years old. His freedom is a momentous outcome in a case that has endured numerous legal twists and turns over the last decade.
The case of Manuel Velez is a hallmark of everything that can go wrong in a death penalty case… incompetent legal counsel, an unreliable and unrecorded police statement, prosecutorial misconduct, shoddy science, and false testimony by an "expert" witness regarding the likelihood of future dangerousness.
According to the ACLU, "Even after Velez's conviction was overturned, and in the face of overwhelming evidence of his innocence, the State refused to dismiss the murder charge against him unless he took a plea. Velez pleaded no contest to a lesser charge of injury to a child rather than face a new trial that could be plagued by the same injustices that sent him to death row."
Mr. Velez made the ultimate sacrifice in deciding to take the plea offered by the state, in order to ensure his freedom and be reunited with his family. His case is an important and timely example of the ongoing risks of maintaining the death penalty and why we must abolish it once and for all.
(Photo credit: ACLU)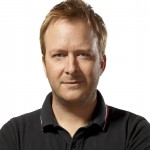 Media Award: Alex Hannaford
As a freelance journalist, Alex has written countless articles about the death penalty for publications including The Guardian, Texas Observer, and the Nation. In January 2014, after 11 years of writing about this issue, he witnessed an execution and wrote about it, and America's recent spate of botched executions, for British GQ.
This summer, he contributed an incredible piece to The Nation regarding the experiences of death row guards. It provides an insightful and neglected perspective of the death penalty.
Alex also wrote and created (with a talent group of folks) an immensely compelling animated short film, "The Last 40 Miles," which debuted at film festivals earlier this year. It focuses on an inmate's last journey from Livingston to Huntsville and his interactions with a compassionate guard. Utilizing several groundbreaking animation techniques, the film forces viewers to confront the death penalty from a unique perspective. It received an award for Best Animated Short at the 2014 Maryland International Festival and Animated Feature at Louisville's 2014 International Festival of Film.
Alex has devoted his immeasurable talent to highlighting important issues and telling aspects of a story that no one else wants to bring to light.
Award recipients are chosen each year by the TCADP Board of Directors based on nominations submitted by TCADP members and supporters.