TCADP is excited to announce the recipients of the 2011  Courage, Media, and Appreciation Awards, which will be presented at the TCADP Annual Conference on February 19, 2011 in Austin.
Courage: Anthony Graves and his family
Anthony Graves and his family exhibited great courage and perseverance throughout the ordeal of his wrongful conviction and 18 years in prison, including 12 years on death row, for a crime he did not commit.   He has handled his newfound freedom with grace and dignity.
Anthony and his family never gave up, continually seeking opportunities to prove his innocence and staying hopeful through the many years of appeals.
Read more about Anthony's family and their struggle during his incarceration.
Media:  Pamela Colloff
Pamela Coll
off is the author of "Innocence Lost", an exhaustive article on the case of Anthony Graves that appeared in the October 2010 issue of Texas Monthly.
Within one month of the publication of this story, the Burleson County District Attorney dropped all charges and released him from the county jail where he was awaiting retrial.
Pamela Colloff's story helped bring to light a great miscarriage of justice in Texas and undoubtedly contributed to the resolution in favor of Anthony Graves.
Appreciation:  Jim and Sherry Coombes; Marj Loehlin; and Dennis Longmire
Jim and Sherry Coombes have given years of service to TCADP; both served as officers of the board and assisted the organization in countless other capacities.  They both have sacrificed time and effort and always sought to expand the scope and influence of TCADP, with the ultimate goal of ending the use of the death penalty.
Marj Loehlin has been active in anti-death penalty work for many years and was one of the original members of the TCADP Austin Chapter.   She is a constant voice of reason in explaining why capital punishment is bad public policy.
Dennis Longmire, a professor at Sam Houston State University, provides a peaceful and respectful presence outside the Walls Unit in Huntsville on the evening of every execution in Texas.
Dave Atwood Founder's Award:  Rev. Carroll Pickett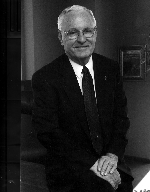 TCADP also will present the first-ever Dave Atwood Founder's Award to Reverend Carroll Pickett, in recognition of his significant contributions to the abolition movement.  Rev. Pickett served as the death house chaplain at the Walls Unit for 15 years and witnessed 95 executions.  He has worked tirelessly to make more Texans aware of issues related to the death penalty.   Rev. Pickett is the author of "Within These Walls" and the subject of the documentary film, "At the Death House Door."

Purchase a program ad congratulating the award winners or sign up to exhibit at the conference.
Register for the conference and book your hotel room today!