In this edition:

TCADP 2016 Annual Conference Updates: Register by December 31st to receive our best rates
In case you missed it: New report on veterans on death row; coverage of declining death sentences in Texas; TCADP's Fall 2015 Newsletter
Featured events: Attend a holiday party in Houston
Support TCADP: Shop AmazonSmile and remember TCADP in your year-end giving
---
TCADP 2016 Annual Conference: At the Epicenter of the Death Penalty
The TCADP 2016 Annual Conference Committee is delighted to share the following information about our keynote speaker, confirmed panelists,and award recipients.  Join us in Houston next February for the 2016 Annual Conference: At the Epicenter of the Death Penalty. Register by December 31st to receive our best rates.
Keynote Speaker: Nebraska Senator Colby Coash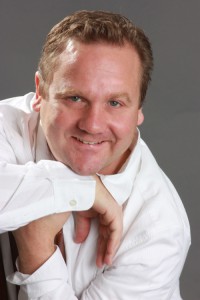 Senator Colby Coash was first elected to the Nebraska State Legislature in 2008 and won reelection in 2012. He represents District 27, which encompasses portions of Lincoln. Senator Coash serves as the vice-chairman of the General Affairs Committee and vice-chairman of the Judiciary Committee. As a life-long Nebraskan, he has prioritized giving a voice to vulnerable Nebraskans, especially children and people with disabilities.
In 2015 Senator Coash played a critical role in the abolition of the death penalty in Nebraska after 38 years of attempts.  He used his position as a conservative leader to convince his colleagues that the death penalty did not represent conservative values or the best interests of Nebraskans.  Said Senator Ernie Chambers, "Without Coash's influence and fortitude we would not have been successful in this effort."
Watch Senator Coash's appearance on "The Daily Show" last month and join us in welcoming him to Texas!
2016 Panelists
Our morning panel discussion will focus on past and present use of the death penalty in Harris County, which alone accounts for nearly 300 death sentences and more executions than any state in the country besides Texas. Yet even in Harris County, the death penalty landscape is shifting.  Panelists will address Harris County's notorious outlier status and also lift up the significant changes occurring there and throughout the state – and what it means for our work.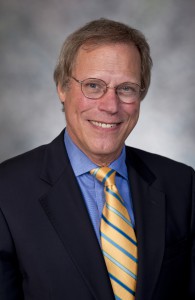 Dr. Stephen Klineberg
Stephen Klineberg is a Professor of Sociology at Rice University and the founder of the Kinder Institute for Urban Research.  In 1982, he and his students initiated the annual Kinder Houston Area Survey, now in its 35th year of tracking the remarkable changes in the demographic patterns, economic outlooks, experiences and beliefs of Harris County residents. Read his opinion piece about Harris County residents' views on the death penalty, published this summer in the Houston Chronicle.
Robert J. Smith
Rob is a Senior Fellow at the Charles Hamilton Houston Institute for Race and Justice at Harvard Law School. He also serves as the Litigation Director for the 8th Amendment Project and is a Visiting Scholar at the University of Texas at Austin School of Law. Previously, Rob was an Assistant Professor of Law at the University of North Carolina at Chapel Hill, where he taught criminal law and evidence. Rob's scholarship on the geography of the death penalty has appeared in numerous law journals and media outlets and has been cited by the United States Supreme Court.  Read some of his recent articles in Slate.
2016 Annual Award Recipients
Appreciation Awards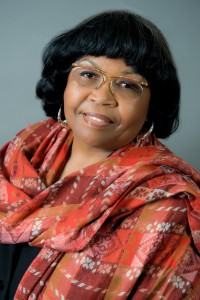 State Representative Alma Allen (District 131-Houston), for jointly authoring death penalty repeal bills with State Representative Jessica Farrar in multiple legislative sessions and providing leadership as a member of the House Corrections Committee.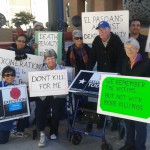 Patricia Delgado, in gratitude for her leadership of El Pasoans Against the Death Penalty since 2012. Pat has organized countless activities to engage the public, elected officials, and religious communities in West Texas, including vigils outside the courthouse on the day of executions; workshops and film screenings; and outreach to members of El Paso's legislative delegation.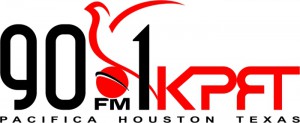 KPFT 90.1 FM, Houston Pacifica Radio, for their steadfast coverage of death penalty issues, their support of local activities and the work of TCADP's Houston Chapter, and their special programs that give voice to the voiceless, including "The Prison Show" and "Execution Watch."
Media Award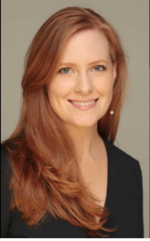 Houston Chronicle Metro Columnist Lisa Falkenberg, in recognition of her groundbreaking work on the Texas grand jury system and the role it played both in overturning the conviction of Alfred Dwayne Brown (who was later released from death row) and securing legislative reform. (She also won a Pulitzer!)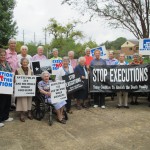 David P. Atwood Founder's Award
Dominican Sisters of Houston, in gratitude for their longtime support for TCADP and commitment to abolishing the death penalty.
Read more about our award winners and join us in celebrating these extraordinary individuals and organizations at the conference luncheon!  We also invite you to congratulate the honorees by placing an ad in the conference program and/or sponsoring a table at the luncheon.
Register now to attend the TCADP 2016 Annual Conference on Saturday, February 20, 2016 in Houston.  Join us for the full day or just for the awards luncheon and keynote address.  Register by December 31st to receive our best rates and stay tuned for more announcements regarding the conference program, including our workshop sessions.
---
In case you missed it
Death sentences are declining, even in Harris County
In his recent article, "Why Texas county known for death sentences has given none in 2015," Tom Dart of The Guardian examines the changing landscape in Harris County. Despite being the highest convicting and executing county in Texas, Harris County jurors have not handed down a single new sentence this year. In the article, TCADP Executive Director Kristin Houlé points out "we now have more cases this year where jurors rejected the death penalty than where they imposed it."
The December 2015 issue of Texas Monthly also notes these trends and includes an in-depth timeline covering some of the developments that have led to decreased use of the death penalty in Texas. For even more information on this topic, check out TCADP's updated maps depicting death sentences by county.
New report chronicles plight of veterans on death row
Last month, in conjunction with Veterans Day, the Death Penalty Information Center released a new report that chronicles the plight of some 300 veterans on death row nationwide, including many who suffer from Post-Traumatic Stress Disorder (PTSD). TCADP Member and former Marine, Bob Michael, has read the report and notes "…so many veterans who have committed heinous crimes are subjected to death penalty convictions without a full examination of all the mitigating factors …. The gravity of a death penalty case suggests that mental health issues, and particularly PTSD issues, requires more attention from litigators, legislators, our governors, and our judges." Read more.
Fall 2015 issue of Seizing the Momentum
The Fall 2015 issue of our quarterly newsletter, Seizing the Momentum, is now available online. In this issue, you'll learn new information about the cost of the death penalty in Texas.  You will also find a review of the award-winning series "Rectify." Read it now!
---
Featured events
Houston
TCADP's Houston Chapter will host a holiday party and meeting on Tuesday, December 8th from 7:00 to 9:00 PM. For more information and to RSVP, email Nancy Bailey at nlbailey@earthlink.net.
Rockwall
TCADP North Texas Outreach Coordinator Jason Redick will present at the Rockwall County Democratic Men's Group meeting on Saturday, December 5th at Napoli Italian Restaurant (407 S. Goliad Street). The meeting will begin at 12:00 PM. His presentation will provide facts about how the death penalty is applied in Texas. All are welcome to attend.
---
Support TCADP
Doing your holiday shopping online? Please consider using AmazonSmile to support TCADP. By selecting TCADP as your non-profit, a percentage of your purchase will support our efforts.
You can also support TCADP with your generous year-end donation. This month, the Tides Foundation will match the gifts of all first-time donors to TCADP up to $2,500! Make your year-end, tax-deductible donation by December 31, 2015.
Thank you for standing with us as we shift the ground under the death penalty!