The TCADP 2016 Annual Conference Committee is thrilled to announce that Nebraska Senator Colby Coash will serve as our keynote speaker when we gather next February in Houston (Saturday, February 20, 2016).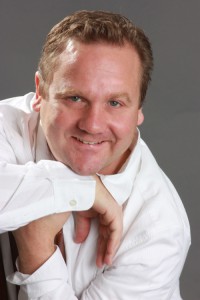 Colby Coash was first elected to the Nebraska State Legislature in 2008 and won reelection in 2012. He represents District 27, which encompasses  portions of Lincoln. He serves as the vice-chairman of the General Affairs Committee, vice-chairman of the Judiciary Committee, as well as on the Urban Affairs Committee, State-Tribal Relations Committee, Committee on Committees, Reference Committee, Developmental Disability Oversight Committee, Department of Correctional Services Special Investigative Committee, and the Executive Board of the Legislative Council.
As a life-long Nebraskan, Senator Coash has prioritized giving a voice to vulnerable Nebraskans, especially children and people with disabilities. He works hard to promote economic development opportunities across the state in industries that require creativity and special attention in order to grow.
His service on the Judiciary Committee gives him opportunities to lead on issues of justice. He has spearheaded efforts to assist the court system in promoting access to justice for all Nebraska citizens. Furthermore, Senator Coash works to ensure the criminal justice system maintains not only "justice," but also good stewardship of tax payer money.
In 2015 Senator Coash played a critical role in the abolishment of the death penalty in Nebraska after 38 years of attempts. He used his position as a conservative leader to convince his colleagues that the death penalty did not represent conservative values or the best interests of Nebraskans. Said Senator Ernie Chambers, "Without Coash's influence and fortitude we would not have been successful in this effort."
If you missed Senator Coash's appearance on The Daily Show last month, watch it here.
We also are delighted to announce the recipients of our 2016 Annual Awards, which will be presented at during the luncheon at the conference.
Appreciation Awards: State Representative Alma Allen; Patricia Delgado; and KPFT 90.1 FM
Media Award: Lisa Falkenberg of the Houston Chronicle
David P. Atwood Founder's Award: Dominican Sisters of Houston
Appreciation Awards
TCADP's Appreciation Awards are bestowed upon individuals and organizations who have made significant – often selfless – contributions towards our efforts to end the death penalty in Texas.  We are pleased to present our 2016 awards to the following: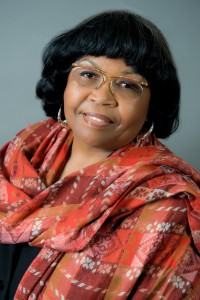 State Representative Alma Allen jointly authored State Representative Jessica Farrar's death penalty repeal bills in the 2011 and 2013 legislative sessions and has been a steadfast supporter on death penalty-related issues. She also has provided significant leadership as a member of the House Corrections Committee. Rep. Allen has represented District 131 (Houston) since 2004.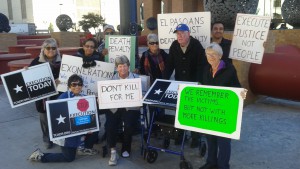 Patricia Delgado is one of TCADP's most dedicated volunteers. She has provided leadership to El Pasoans Against the Death Penalty, a chapter of TCADP, since 2012 and has organized countless activities to engage the public, elected officials, and religious communities. These include bilingual prayer vigils at parishes across El Paso as well as vigils outside the courthouse downtown on the day of executions in Texas; workshops in conjunction with the Diocese of El Paso's Restorative Justice Ministries; the Lighting of the Star on Franklin Mountain, which last year engaged more than 60 community members, including a strong youth contingent; and outreach to members of El Paso's legislative delegation. Pat provides a monthly newsletter for El Pasoans, organizes monthly chapter meetings and film screenings, and participates in media requests. She truly is our *star* in El Paso!
(Pat, seated, with other members of El Pasoans Against the Death Penalty at a recent vigil in downtown El Paso.)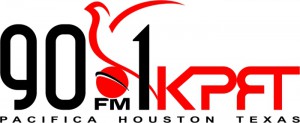 KPFT 90.1 FM, Houston Pacifica Radio, is often the first media outlet to contact TCADP when there is breaking news about the death penalty and when we release our year-end report. We have participated in countless interviews with their reporters over the years and appreciate their steadfast coverage of death penalty issues. KPFT also provides support for our local activities and the work of the Houston Chapter and hosts special programs that give voice to the voiceless, including "The Prison Show" and "Execution Watch."
Media Award
TCADP's Media Award honors journalists and media outlets whose work has raised awareness of the flaws and failures of the death penalty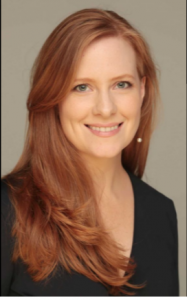 .  We are pleased to present the 2016 Media Award to Houston Chronicle Metro Columnist Lisa Falkenberg in recognition of her groundbreaking work on the Texas grand jury system and the case of Alfred Dwayne Brown.  Her columns contributed to Brown's ultimate exoneration and propelled legislative reform earlier this year.
On June 8, 2015, the Harris County District Attorney's Office dismissed capital murder charges against Brown, who spent the last decade on death row. His conviction was overturned in November 2015 due to evidence of prosecutorial misconduct.  Falkenberg won a Pulitzer Prize for her coverage of his case. To see her Pulitzer nomination packet, including a letter from the editors who nominated her, visit: http://www.pulitzer.org/works/2015-commentary.
David P. Atwood Founder's Award
The David P. Atwood Founder's Award was established by the TCADP Board of Directors in 2010 in honor of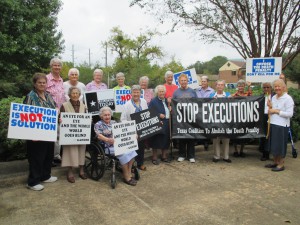 Houstonian Dave Atwood, who founded our organization more than 20 years ago.  The award honors those who have made a lifelong commitment to justice. We are pleased to present the 2016 Award to the Dominican Sisters of Houston, in gratitude for their longtime support for TCADP and involvement in our activities.
The Dominican Sisters of Houston is a Catholic community of women whose mission is "to publicly commit ourselves to study and address the crucial justice issues of our times," including the death penalty. At the December 1997 Chapter, the sisters adopted a corporate stance against the death penalty*. This was followed by opportunities of study and advocacy. They became early members of TCADP and helped coordinate vigils on the evenings of executions.  The Sisters have hosted numerous events on the death penalty featuring murder victims' family members and others with firsthand experience with the criminal justice system.  They also support TCADP's Religious Outreach programs, including our Interfaith Statement of Opposition to the Death Penalty and other initiatives.
* "We stand in solidarity with the Catholic Bishops of Texas, who in their October 1997 statement on capital punishment say, 'we implore all citizens to call on our elected officials to reject the Death Penalty and replace it with non-lethal means of punishment which are sufficient to protect society from violent offenders of human life and public order."
Please join us in celebrating these extraordinary individuals and organizations!  We also invite you to congratulate the honorees by placing an ad in the conference program and/or sponsoring a table at the luncheon.
2016 Panelists
Our morning panel discussion will focus on past and present use of the death penalty in Harris County, which alone accounts for nearly 300 death sentences and more executions than any state in the country besides Texas. Yet even in Harris County, the death penalty landscape is shifting.  Panelists will address Harris County's notorious outlier status and also lift up the significant changes occurring there and throughout the state – and what it means for our work.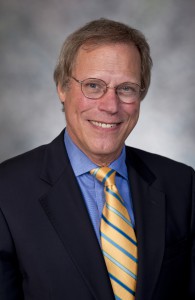 Dr. Stephen Klineberg
A graduate of Haverford College, with an M.A. from the University of Paris and a Ph.D. from Harvard, Stephen Klineberg is a Professor of Sociology at Rice University and the founder of the Kinder Institute for Urban Research. In 1982, he and his students initiated the annual Kinder Houston Area Survey, now in its 35th year of tracking the remarkable changes in the demographic patterns, economic outlooks, experiences and beliefs of Harris County residents. Dr. Klineberg currently serves as the Founding Director of the Kinder Institute for Urban Research. Read his opinion piece about Harris County residents' views on the death penalty, published this summer in the Houston Chronicle.
Robert J. Smith
Rob is a Senior Fellow at the Charles Hamilton Houston Institute for Race and Justice at Harvard Law School. He also serves as the Litigation Director for the 8th Amendment Project and is a Visiting Scholar at the University of Texas at Austin School of Law. Before joining the CHHIRJ, Rob was an Assistant Professor of Law at the University of North Carolina at Chapel Hill, where he taught criminal law and evidence. Rob earned his law degree from Harvard Law School and his bachelor's degree from the University of California, Berkeley.  His scholarship on the geography of the death penalty has appeared in numerous law journals and media outlets and has been cited by the United States Supreme Court. Read some of his recent articles for Slate.
Stay tuned for more announcements regarding the conference program, including our workshop sessions.
Register now to attend the TCADP 2016 Annual Conference on Saturday, February 20, 2016 in Houston. Join us for the full day or just for the awards luncheon and keynote address.