In this edition:
Recent Death Penalty Developments News Take Action Calendar  
Recent Death Penalty Developments
Exonerated and Released
Anthony Graves, whose case was featured in Texas Monthly and in the TCADP 2010 Fall Newsletter, has been exonerated and released from the Burleson County Jail, where he was awating retrial.  Prosecutors dropped all charges against Graves and declared him innocent, after conducting their own investigation of the case.  Graves had been convicted solely on the testimony of Robert Carter, who also was convicted of the crime and sentenced to death.  Carter recanted many times before his execution in 2000.  
Anthony Graves spent 12 years on death row and another four years in jail
for a crime he did not commit.  He is the 12th person in Texas to be wrongfully convicted and released from death row (and the 139th nationwide).  TCADP congratulates the legal team, investigators, students and professors with the University of St. Thomas, and everyone else who worked tirelessly on this case. Read more news coverage.  
 Justices Consider Access to DNA Testing
On October 13, 2010, the U.S. Supreme Court heard arguments in the case of Skinner v. Switzer, which will determine whether Texas death row inmate Hank Skinner can seek access to post-conviction DNA testing through the Civil Rights Act.  Texas officials have refused to release key pieces of evidence gathered at the crime scene in 1993 for testing. Skinner was within hours of execution this past March when the Court granted a last-minute stay. The Justices will rule some time next spring.   Read more.  
Willingham Case Continues to Garner Attention
On October 14, 2010, State District Judge Charlie Baird conducted a court of inquiry into whether Cameron Todd Willingham was wrongfully executed and whether state officials committed a crime in how they handled his case prior to the execution. Judge Baird heard testimony from two fire experts, who discussed the flaws in the arson evidence used to convict Willingham.  The Third Court of Appeals of Austin has blocked any potential ruling on the case, however, in response to a motion filed by Navarro County District Attorney Lowell Thompson. Read more.  
In the meantime, if you missed the Frontline episode "Death by Fire," which focuses on all of the evidence in the Willingham case, you can watch it online.  Up next is a November 19 meeting of the Forensic Science Commission, during which members will hear directly from Dr. Craig Beyler, the expert they hired to investigate the case.
Announcements
TCADP Fall Newsletter:  Seizing the Momentum
The Fall newsletter was mailed and emailed to current TCADP members in October.  See what you are missing and become a TCADP member today!   Read "Seizing the Momentum".    
Atwood Scholarship Awarded to El Paso TCADP Member
Congratulations to Charlie Doyle, who has been selected as the first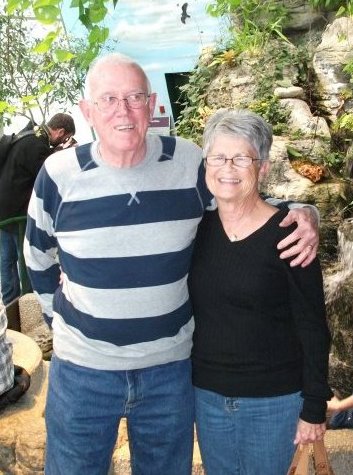 recipient of the Dave Atwood Scholarship in recognition of his strong commitment and dedication to abolishing the death penalty in Texas. Charlie is one of the core members of TCADP's El Paso Chapter, El Pasoans Against the Death Penalty; he also is active with the Diocese of El Paso's Criminal Justice Ministry. Charlie helps to organize vigils at St. Patrick Cathedral on the night of executions in Texas and speaks often on the death penalty to youth groups, civic groups, and students throughout the city. He also arranged several events for the recent speaker's tour featuring Juan Melendez.  As the recipient of this scholarship, Charlie (and his wonderful wife, Pat) will be attending the 2011 Annual Conference of the National Coalition to Abolish the Death Penalty, which will take place in Chicago in January. Many thanks to all who applied for this opportunity!  
 The Confession
John Grisham, the best-selling author of The Chamber and Innocent Man, has released a new fiction work on wrongful conviction – The Confession.  Set in Texas, the storyline centers around a convicted rapist confessing to a pastor and then a race against the clock to prevent the execution of the person wrongfully convicted for the crime.  John Grisham is a member of The Innocence Project Board of Directors.  The book is available from most major book sellers.   See the ABC "Nightline" interview and read an excerpt. 
Take Action
Become a Partner for Justice Today!
Set up recurring donations to be repeated monthly, quarterly, semi-annually, or annually and linked automatically to your credit card or checking account. This option allows you to spread your gift over the course of a year and provides a steady source of financial support for TCADP.  And, if you become a Partner before November 15, an extra $50 will be given in your honor from a group of anonymous donors!  I want to be a Partner for Justice!  
Cities for Life 
On November 30, cities around the world will illuminate monuments as a symbol of support for ending the death penalty.  In previous years, Texas has had about eight Catholic Cathedrals illuminated on November 30.  Often there is a small prayer service associated with the illumination.
Please consider participating in your diocese or within your congregation.   It is a wonderful way to show solidarity with the worldwide movement to abolish the death penalty.   If you can convince a Texas city to illuminate a city building or monument on this day, it would be a historic first. For more information email Dave Atwood of the Houston chapter (dpatwood@igc.org).
Calendar
November 4 – 7:00 p.m.  George Annas, William Fairfield Warren Distinguished Professor and Chair of the Department of Health Law, Bioethics & Human Rights of Boston University School of Public Health, and Professor in the Boston University School of Medicine, and School of Law. "The Death Penaly as a Medical Act", SMU – Dallas,  McCord Auditorium, Dallas Hall 306  
7 Odessa Chapter meeting, 4:00pm  
11 – 7:00 p.m. Scott Langley, Photographer  Death Penalty Documentary Project;  Virginia Dupuy, Professor of Voice Meadows School of the Arts; John Holbert, Lois Craddock Perkins Professor of Homiletics performing excerpts from Dead Man Walking, SMU – Dallas, Perkins School of Theology, Prothro Great Hall  
15 El Paso Chapter Meeting, 6:30pm  
17 Dallas Chapter meeting, 7:00pm  
18 – 7:00 p.m.  Sister Helen Prejean "A Life's Mission: Restorative Justice and the Death Penalty"; Virginia Dupuy  – performing Meditations, SMU – Dallas, Perkins School of Theology, Prothro Great Hall  
30 Cities for Life – On November 30, 2009, over 55 world capitals and 1,150 cities in 81 different countries commemorated the eighth edition of Cities for Life, with mobilizations, marches, sit-ins, shows, public assemblies, in schools and universities, as well as official statements of support from city and citizen council representatives.  All cities taking part in the initiative make their major monuments available as "living logos", which "speak" with special illuminations, thus becoming symbols underlining a commitment and dialogue with the population in favor of a world without the death penalty.  More Info.

December
1 Scheduled Execution – Steven Staley  
7 Release of TCADP Annual Report, date of resumption of  executions in Texas 1982.  
For more information on SMU Dallas events, call 214-768-8347.