December 7, marked the anniversary of the resumption of executions in Texas in 1982.  Since that day, the State of Texas has carried out 464 executions, accounting for more than a third of all executions nationwide. Yet as TCADP Board Member Rick Halperin recently told the Houston Chronicle, the Texas of 2010 is "vastly different" than the Texas of 28 – or even 5 – years ago.
This changing climate is thanks to your involvement and our collective efforts to reach out to new allies and educate the public about the flaws and failures of our state's death penalty system. With your generous end-of-year donation to TCADP, we will continue to make progress toward ending the death penalty once and for all.
As the only statewide grassroots membership organization dedicated to repealing the death penalty in Texas, TCADP informs and empowers citizens throughout the state to take strategic action.  We have joined forces with a swelling chorus of diverse voices, including religious leaders, murder victim family members, criminal justice professionals, and state legislators, in demanding an end to this arbitrary and error-prone form of punishment.
One of the most beautiful voices in our movement belongs to singer-songwriter and Official State Musician of Texas Sara Hickman:
"TCADP is an organization I am proud to work with because we are committed to educating the public about the death penalty and removing it from our state…FOREVER.  TCADP's important work must continue – it deserves the support of all Texans, all people, who care about justice and who want to see our state's juries and judges utilize alternative punishments instead of doling out violence for violence."  – Sara Hickman

…while one of the most sobering voices belongs to Reverend Carroll Pickett, who served as the death house chaplain at the Walls Unit in Huntsville, Texas for 15 years and witnessed 95 executions, including that first execution on December 7, 1982:
"It's great to be a part of TCADP.  People need to be educated – and this is the one of the most educating organizations I know.   TCADP is changing hearts and minds – I've seen it firsthand in my travels throughout the state and across the country.  I read everything TCADP sends me and I know we are doing some good."- Rev. Carroll Pickett
Please join Sara Hickman, Rev. Pickett, and thousands of Texans in supporting TCADP with your tax-deductible, year-end gift!  Together, we will continue to build the momentum for abolition!
With gratitude,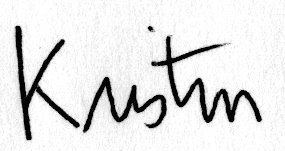 Kristin Houlé
Executive Director, Texas Coalition to Abolish the Death Penalty
p.s. Thanks to everyone who has contributed already to TCADP this month or has sent a gift in the mail.  If you haven't given already, save a stamp by making a secure, online donation today!