The  TCADP Board of Directors is delighted to announce the recipients of our 2017 Annual Awards, which will be presented during the luncheon at our 2017 Annual Conference on Saturday, February 18, 2017 at St. David's Episcopal Church in Austin, Texas.
Appreciation Award: Lindsey Pearlstein
Courage Award: Alfred Dewayne Brown
David P. Atwood Founder's Award: State Senator Eddie Lucio, Jr.
Appreciation Award
TCADP's Appreciation Award is bestowed upon individuals and organizations who have made significant – often selfless – contributions towards our efforts to end the death penalty in Texas.  We are pleased to present our 2017 Appreciation Award to Lindsey Pearlstein, in gratitude for her hundreds of hours of volunteer service with TCADP as a full-time undergraduate student at the University of Texas-Austin.
Lindsey Pearlstein, an Elementary Education major and native of Massachusetts, served as TCADP's Advocacy Intern in the Fall of 2014 through the Bridging Disciplines Program.  She then volunteered in our office on a regular basis the following two semesters, through the end of 2015.  During her year and a half with TCADP, Lindsey provided significant support for the 2015 and 2016 Annual Conferences, our North Texas speakers' tour with former district attorney Tim Cole and death row exonoree Juan Melendez, and the recruitment and training of our 3rd class of Lobby Corps members, among many other initiatives. We are forever grateful to Lindsey for her contributions to our work and her commitment to social justice, and we can't wait to see how the next chapter of her life unfolds when she graduates in May 2017.
Courage Award
We are pleased to present our 2017 award to Alfred Dewayne Brown in recognition of the 10 years he spent as an innocent man on Texas' death row and his continued pursuit of justice and compensation from the State.
On June 8, 2015, the Harris County District Attorney's Office dismissed capital murder charges against Brown, who was wrongly convicted of the murders of Houston Police Officer Charles R. Clark and store clerk Alfredia Jones at a check-cashing business in 2003.
The Texas Court of Criminal Appeals overturned Brown's conviction and death sentence on November 5, 2014, after finding the Harris County District Attorney's Office withheld material evidence favorable to his case, specifically, a record of a phone call that corroborated his claim that he was at his girlfriend's apartment the morning the murder took place. In 2013, a homicide detective found a box of phone records in his garage that indicated Brown made the call exactly when he asserted. The file was never shared with Brown's defense counsel during his original trial.
On April 7, 2016, Texas State Comptroller Glenn Hegar rejected Alfred Dewayne Brown's application for $2 million in compensation for the decade he spent on death row as an innocent man.  According to the Houston Chronicle, "Hegar said Brown's claim does not meet the mandatory requirements under Texas law because he has never been formally determined to be 'actually innocent'…"  His attorneys plan to appeal the decision.
Brown is the 13th person to be exonerated from death row in Texas.  A total of 156 people have been exonerated from death rows nationwide since 1973.
Watch this short film featuring Brown and his attorney, Brian Stolarz, who will be the keynote speaker at the TCADP 2017 Annual Conference.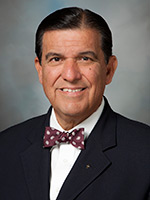 David P. Atwood Founder's Award
The David P. Atwood Founder's Award was established by the TCADP Board of Directors in 2010 in honor of Houstonian Dave Atwood, who founded our organization more than 20 years ago.  The award honors those who have made a lifelong commitment to justice. We are pleased to present the 2017 Award to State Senator Eddie Lucio, Jr. in honor of his many important contributions to the cause of ending the death penalty, particularly his sponsorship of the first death penalty repeal bill to be introduced in the Texas Senate and his advocacy for alternatives to the ultimate punishment.
A leader on education, healthcare and economic development, Senator Eddie Lucio, Jr. is the Chairman of the Senate Committee on Intergovernmental Relations and a former educator and coach.  In the 79th Legislative session, he authored the bill establishing Life Without Parole in Texas, and in the 84th Legislative session, he authored SB 1661, a bill to repeal the death penalty in Texas.
In 1991, the Rio Grande Valley elected Lucio to the Texas Senate after two successful terms in the Texas House of Representatives. Prior to serving in the Texas Legislature, he held office as Cameron County Treasurer at the age of twenty-five; he later served as Cameron County Commissioner.
The second of ten children, Eduardo Andres Lucio, Jr. was born and raised in Brownsville, Texas. A devout Catholic, Lucio grew up in the Bougainvillea Neighborhood – A Subdivision of the Brownsville Housing Authority where the challenges of his childhood have influenced the cornerstones of his legislative agenda.
Senator Lucio is married to Herminia "Minnie" Cerda.  They have two children Lynda Anne Cisneros (Carlos) and Eddie III (Jaime) who is serving his fourth term in the Texas House of Representatives.  He is the proud grandfather of "three termites and two princesses," Carlitos, Alex, Anna, Olivia Rose, and Eddie IV.
As he prepares for the 85th Legislative Session, Senator Lucio is guided by the values he learned growing up in Brownsville, which were enriched as an educator and cultivated in the corridors of the State Capitol, putting people first and advocating for the hard-working families deep in the heart of Texas.
Stay tuned for more announcements regarding the conference program, including our workshop sessions.
Register now to attend the TCADP 2017 Annual Conference on Saturday, February 18, 2017 in Austin. Join us for the full day or for the awards luncheon and keynote address.