The TCADP Board of Directors is delighted to announce the recipients of our 2018 Awards, which will be presented during the TCADP 2018 Annual Conference on Saturday, February 17, 2018 at Friendship-West Baptist Church in South Dallas.
Appreciation Awards
TCADP's Appreciation Awards are bestowed upon individuals and organizations who have made significant – often selfless – contributions towards our efforts to end the death penalty in Texas.  We are pleased to present our 2018 Appreciation Awards to the following individuals and organizations: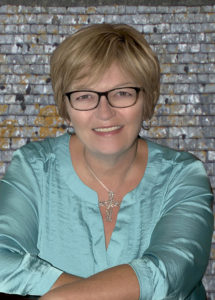 Reverend Deanna Golsan is the Senior Pastor at Disciples Christian Church in Plano, Texas. She became involved in the death penalty issue after learning that a member of her congregation was the mother of a son on death row. Rev. Golsan served as pastor to the family and as spiritual advisor to the man in the months leading up to his execution, and she witnessed his execution on their behalf.  Through that firsthand experience, her position on the issue evolved and she became an outspoken opponent of the death penalty.
Over the last year and a half, she has participated as a speaker in numerous events organized by TCADP, including faith leader luncheons and panel discussions with Shane Claiborne, which took place in Dallas and Fort Worth in the fall of 2016.  Rev. Golsan also participated in TCADP's 2017 Faith Leader Advocacy Day on the Death Penalty and testified in support of death penalty abolition in front of the Texas House Criminal Jurisprudence Committee on April 201, 2017. She continues to seek opportunities to share her story and engage other faith leaders on this issue.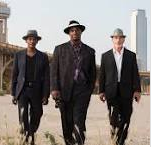 Dallas County exonorees Christopher Scott, Johnnie Lindsey, and Steven Phillips founded House of Renewed Hope in 2010 "to fight for social justice for the wrongfully accused and convicted." Together, they work to raise awareness of wrongful convictions, implement reforms, and advocate on behalf of those who are still incarcerated due to flaws in the criminal justice system.  They also investigate individual cases and devoted considerable time and effort to the case of Max Soffar, who spent three decades on death row before his death from cancer in 2016.  Serious questions continue to surround the integrity and reliability of Soffar's capital murder conviction. House of Renewed Hope's work on Soffar's case is featured in the documentary film, "True Conviction," which premiered at the 2017 Tribeca Film Festival and is now screening throughout the country.
Since House of Renewed Hope's inception, the non-profit organization has received nearly 300 claims of innocence.
Christopher Scott and Johnnie Lindsey will serve as panelists on the morning of the conference.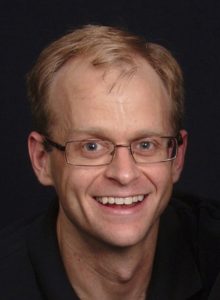 Jeff Newberry is a legal clinic supervisor at the University of Houston Law Center, where he works with Professor David R. Dow supervising the law students and interns working in the school's death penalty clinic. Jeff has worked exclusively on capital appeals since graduating from the UH Law Center in 2010. During that time, he has been a part of teams representing eighteen men whose executions were imminent.
Jeff worked tirelessly for many years to pursue justice for Robert Pruett. Sadly, Robert was executed by the State of Texas on October 12, 2017, despite significant evidence of his innocence.  We are grateful for Jeff's advocacy on Robert's behalf as well as for the compassion and kindness he displayed towards Robert's friends and family over the course of his legal ordeal, including five execution dates.
Courage Award
TCADP's Courage Award recognizes those who have encountered the death penalty firsthand and bravely shared their experiences with decision makers and with the public at large.  Previous recipients of the Courage Award include death row exonorees Anthony Graves and Alfred Dewayne Brown; Ron Carlson, who opposed the execution of the woman who killed his sister, Deborah; and Jan Brown, who opposed the death penalty for the man who killed her nine-year-old daughter, Kandy Kirtland.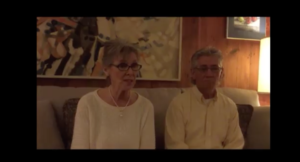 We are humbled to present the 2018 Courage Award to Glenn and Judy Cherry for their unwavering opposition to the death penalty for the man who killed their son, Jonas Cherry, and their public, selfless efforts to stop Paul David Storey's execution in April 2017. They not only provided an affidavit to attorneys and met with decision makers but also recorded a powerful video appeal.  Their advocacy raised questions as to whether prosecutors withheld information about their opposition to the death penalty from Storey's defense attorneys during his trial and led to a stay of execution from the Texas Court of Criminal Appeals.  The Cherrys' appeal for mercy inspired thousands of people in Texas and around the country.
David P. Atwood Founder's Award
The David P. Atwood Founder's Award was established by the TCADP Board of Directors in 2011 in honor of Houstonian Dave Atwood, who founded our organization more than 20 years ago.  The award is given at the discretion of the TCADP Board and honors those who have made a lifelong commitment to justice. Past recipients of the Founder's Award are Reverend Carroll Pickett (former death house chaplain), United Methodist Bishop Joe Wilson (retired, former Bishop of the Central Texas Conference), former State Representative Lon Burnam, the Dominican Sisters of Houston, and State Senator Eddie Lucio, Jr.

The TCADP Board of Directors is pleased to present the 2018 Founder's Award to Reverend Doctor Wes Magruder. Rev. Dr. Magruder is the Senior Pastor at Kessler Park United Methodist Church in Dallas, Texas.  He has been an active member of TCADP since 2011, when he drove all the way from Plano to San Antonio to attend our "Religious Leaders Dialogue on the Death Penalty." The following year, he participated in our Dallas initiative, "A Faithful Conversation on the Death Penalty," representing the United Methodist Church's position against the death penalty.
Since then, he has worked to organize TCADP members in Collin County, staffed TCADP information tables at conferences and community events, and participated in a Faithful Pilgrimage from Dallas to Fort Worth in February 2014, walking 35 miles in one day to draw attention to the death penalty and promote TCADP's 2014 Annual Conference.
In June 2014, Rev. Dr. Magruder presented a resolution calling on all local churches and lay members of the North Texas Conference of the United Methodist Church to pressure their local and state representatives to work toward the abolition of the death penalty in Texas and for all clergy to sign the Interfaith Statement of Opposition to the Death Penalty. Delegates overwhelmingly passed the resolution as one of the final acts at the conference that year.