The TCADP Board of Directors is delighted to announce the recipients of our 2019 Awards, which will be presented during the TCADP 2019 Annual Conference on Saturday, February 16, 2019 at St. David's Episcopal Church in downtown Austin.
Appreciation Awards
TCADP's Appreciation Awards are bestowed upon individuals and organizations who have made significant contributions to our efforts to end the death penalty in Texas.  We are pleased to present our 2019 Appreciation Awards to the following individuals:
Texas State Representative Donna Howard
Larry James
Texas State Representative Donna Howard has served in the Texas House of Representatives since 2006, representing House District 48 in Austin. She currently serves as the Vice Chair of the Calendars Committee and is a key member of the House Appropriations Committee. A native of Austin, Representative Howard earned a Bachelor's degree in nursing and a Master's degree in health education from the University of Texas. She worked as a critical care nurse at Brackenridge and Seton hospitals, and served as Austin's first hospital-based Patient Education Coordinator.
In 2017, during the 85th Texas Legislature, Representative Howard joined State Representatives Jessica Farrar and Alma Allen as a co-author of legislation to repeal the death penalty (House Bill 1537).  We appreciate this public expression of support for ending the death penalty from an elected official in Texas, which goes a long way toward damaging the death penalty brand.
Larry James is the Chief Executive Officer of CitySquare, an organization in Dallas that fights the causes and effects of poverty through service, advocacy and friendship. Known in the Dallas faith, business, and media communities as a social entrepreneur and committed servant to the people of East and South Dallas, Larry came to CitySquare in 1994 after serving 14 years as senior minister with the Richardson East Church of Christ in Richardson, Texas.
Several years ago, Larry began corresponding with individuals on death row, including Christopher Young.  In 2016, he reached out to his extensive network of faith leaders to secure signatures on a statement of support calling for Chris to receive a new trial based on evidence of religious discrimination in the jury selection process.  (The U.S. Supreme Court declined to consider the case.)
After Chris received an execution date of July 17, 2018, Larry once again turned to his clergy peers to secure endorsements on an amicus brief supporting Young in the Texas Court of Criminal Appeals. He also bylined a touching opinion piece, which was published in the San Antonio Express-News.
We are grateful to Larry for the friendship he provided Chris, for engaging his fellow faith leaders, and for sharing Chris's story with as many people as possible.
Courage Awards
TCADP's Courage Award recognizes those who have encountered the death penalty firsthand and bravely shared their experiences with decision makers and with the public at large.  Previous recipients of the Courage Award include death row exonorees Anthony Graves and Alfred Dewayne Brown; Ron Carlson, who opposed the execution of the woman who killed his sister, Deborah; Jan Brown, who opposed the death penalty for the man who killed her nine-year-old daughter, Kandy Kirkland; and Glenn and Judy Cherry, who opposed the death penalty for the man convicted of killing their son, Jonas.
We are humbled to present our 2019 Courage Awards to two individuals whose pleas for mercy inspired hundreds of thousands of people in Texas and around the country:
Mitesh Patel
Kent Whitaker
Mitesh Patel's father, Hasmukh ("Hash") Patel, was killed in 2004 during a robbery of the convenience store he owned in San Antonio.  The man responsible for that crime, Christopher Young, was sentenced to death two years later.  In the weeks leading up to Chris's scheduled execution on July 17, 2018, Mitesh publicly and selflessly joined the voices calling for mercy.
Sharing his story through NowThis News, Mitesh explained that "two wrongs don't make a right" and that he's "forgiving the man who is alive today, who is remorseful and wants to change other people."  He did not want Chris's daughters to grow up without a father, the way he and Chris did. And he supported Chris's aspirations to contribute meaningfully to his community, even from behind bars.
While Mitesh did not succeed in his quest to persuade the Texas Board of Pardons and Paroles to grant clemency to Chris Young, his act of forgiveness and efforts to stop the execution touched people in a profound way. His powerful segment with NowThis News has been viewed more than 1 million times on Facebook.
Since childhood, Mitesh has seen firsthand the fruits of hard work and compassion taught to him by his father. He and his wife currently live in San Antonio, they have three boys (ages 5, 2, and 4 months).  Both are avid travelers and look forward to showing their boys all facets of the world.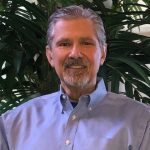 Kent Whitaker's quiet life as a Houston construction executive changed in 2003 when his wife and younger son were murdered, and he and his older son, Bart, were wounded. All were shot by a masked gunman. Bart soon fell under suspicion, however, and in 2007, he was convicted and sentenced to death for arranging the murders.
The night of the shootings Kent wrestled with his faith, but chose to forgive everyone involved, long before Bart became a suspect. This forgiveness has been featured on CBS' 48 Hours, The Oprah Winfrey Show, and 20/20. His book, Murder by Family, detailing his experiences following the murder and trial, made the New York Times' Best Seller List. All of Kent's author royalties have been donated to charity.
Through it all, Kent worked tirelessly to save his son from the Texas death chamber. Two days before his scheduled execution, the Texas Board of Pardons and Paroles voted unanimously to recommend Bart's sentence be commuted. On February 22, 2018, his execution was stopped just 30 minutes before it was set to begin, after Governor Greg Abbott announced his acceptance of the Board's recommendation. Bart is now serving life in prison.  He is just the third person under a death sentence in Texas to receive clemency.
Media Award
TCADP's Media Award is presented to journalists, media outlets, filmmakers, authors, and artists who raise awareness of death penalty issues through their respective mediums.  This year, we are delighted to recognize the work of filmmaker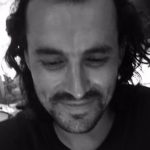 Laurence Thrush, a seasoned and accomplished director whose cinematic and poetic style stands out and captivates audiences. Early in his directing career, he was short-listed for the Best Young Director Award at the Clio Advertising Awards and the Cannes Lions International Festival. He has since directed a wide range of commercials for clients such as HP, Amstel Light, Adobe, McDonalds, and MasterCard, as well as two feature films.
Laurence formed a close friendship with Chris Young after being introduced to him by attorney David Dow. His compelling interviews with Chris and with 13-year-old Crishelle Young were central to the clemency campaign we waged to stop Chris' scheduled execution on July 17, 2018. We utilized these video clips in our change.org petition, on social media, and as part of outreach to journalists and potential allies. The interviews humanized Chris and presented a powerful picture of the man Chris was in 2018 – a man who had matured during his time on death row, who mentored troubled young people, and who deserved a second chance.
Laurence's videos of Chris are an incredible asset to our work to end the death penalty and our efforts to show that the possibility of redemption lives inside us all.
#SaveChrisYoung: Christopher Young Interview
#SaveChrisYoung: Being a Father on Death Row
#SaveChrisYoung: Meet the Artist and Father Texas Plans to Kill on July 17
#SaveChrisYoung: Crishelle Young: I Don't Want My Father to Die
David P. Atwood Founder's Award
The David P. Atwood Founder's Award was established by the TCADP Board of Directors in 2011 in honor of Houstonian Dave Atwood, who established our organization more than 20 years ago. The award is given at the discretion of the TCADP Board and honors those who have made a lifelong commitment to justice. Past recipients of the Founder's Award are Reverend Carroll Pickett (former death house chaplain), United Methodist Bishop Joe Wilson (retired, former Bishop of the Central Texas Conference), former State Representative Lon Burnam, the Dominican Sisters of Houston, and State Senator Eddie Lucio, Jr.
The recipient of the 2019 Founder's Award is defense attorney Keith Hampton.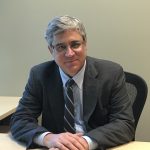 Keith S. Hampton is only one of two attorneys to ever be awarded the Texas Criminal Defense Lawyers Association Percy Foreman Lawyer of the Year twice.  He secured a favorable ruling from the Supreme Court of the United States in Panetti v. Quarterman, 551 U.S. 530 (2007) in a 5-4 decision.  In 2016, Keith (with Mike Ware) won the "San Antonio 4" cases in Ex parte Mayhugh, 512 S.W.3d 285 (Tex.Crim.App. 2016), officially exonerating four falsely accused people.  The case was the subject of the award-winning documentary film, "Southwest of Salem".
In 2017, he won exonerations – and $3.4 million dollars – for Fran and Dan Keller for their two decades of wrongful incarceration.  In December 2017, Keith persuaded a district judge to free yet another innocent client who was serving 25 years imprisonment without parole.  In February 2018, he persuaded Texas Governor Greg Abbott to commute a death sentence to life.  Keith is the only lawyer in Texas to have twice won a death-to-life commutation from a Texas Governor (he persuaded Governor Rick Perry to spare another client in 2007).  In June 2018, he was awarded the Judge Black Award through the State Bar of Texas.
With this award, we recognize the decades of zealous legal representation Keith has provided to individuals on death row in Texas and, particularly, his inspiring efforts to secure clemency for Kenneth Foster in 2007 and Thomas ("Bart") Whitaker in 2018.
---
Join us in celebrating these extraordinary individuals at the awards luncheon, which will take place as part of our annual conference on February 16, 2019.  We also invite you to congratulate the honorees by placing an ad in the conference program and/or sponsoring a table.