strong>Executions and Case Updates
The State of Texas is scheduled to carry out one execution this month, on November 12:  Jamie McCoskey was convicted of kidnapping and killing 20-year-old Michael Dwyer in Houston in 1991.
Texas accounts for 14 out of 32 executions nationwide to date in 2013.  One additional execution is scheduled to take place in December.  The State of Texas is now using compounded drugs in lethal injections.
TCADP encourages all members to attend a vigil in your community on the evening of executions. Information and updates on these cases will be available on our website and through Facebook and Twitter. 
There have been a number of significant case updates in recent weeks:  The Texas Court of Criminal Appeals (CCA) has overturned the conviction of Manuel Velez, who was sentenced to death in 2008; the CCA also ordered a competency hearing for Marcus Druery, who came within days of being executed last year despite evidence of his severe mental illness. In-depth coverage of the case of Rigoberto Avila, Jr. is available in this week's Austin Chronicle; Mr. Avila is challenging his conviction based on new scientific evidence.
In the News:  Declining Public Support for the Death Penalty; 143rd Death Row Exoneration; and Honoring a Champion of Justice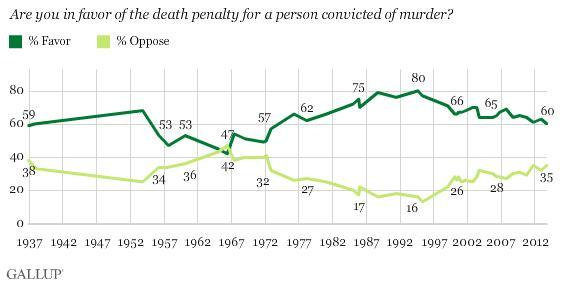 Results from the latest Gallup Poll show that national support for the death penalty has dropped to its lowest level in more than 40 years, with 60% of Americans saying that they support capital punishment for convicted murderers.  According to the poll, a slim majority of Americans – 52% – believe that the death penalty is applied fairly in the United States.
On the same day that Gallup released its latest numbers, the Death Penalty Information Center (DPIC) announced the addition of Reginald Griffin of Missouri to its Innocence List.  On October 25, prosecutors dismissed murder charges against Griffin, making him the 143rd death row exonoree in the United States since 1973, according to DPIC.  He is the first person exonerated in 2013 and the fourth in Missouri since 1999.  Griffin was sentenced to death for the 1983 murder of James Bausley, a fellow inmate at the Moberly Correctional Center in Moberly, Missouri.  Read more from the Kansas City Star.
The 12th person to be exonerated from death row in Texas, Anthony Graves, announced last month that he has used some of the compensation funds he received from the State of Texas to establish the Nicole B. Cásarez Endowed Scholarship in Law at the University of Texas Law School.  This scholarship honors attorney and journalism professor Nicole Cásarez, who spent eight years fighting to prove his innocence and secure his exoneration. Get the amazing full story from Texas Monthly.
Fall Newsletter
Read the Fall TCADP Newsletter Today!
Cover Story:  In September, the American Bar Association's Texas Capital Punishment Assessment Team released the results of its more than two-year study of the fairness and accuracy of the death penalty system in Texas. The report finds that from top to bottom, the Lone Star State is significantly out of step with practices in other states that allow the death penalty.
On the heels of the publication of the ABA Assessment, the Death Penalty Information Center released a compelling new report that illustrates the geographic isolation of the death penalty both in terms of executions and death sentences: The 2% Death Penalty: How a Minority of Counties Produce Most Death Cases at Enormous Costs to All.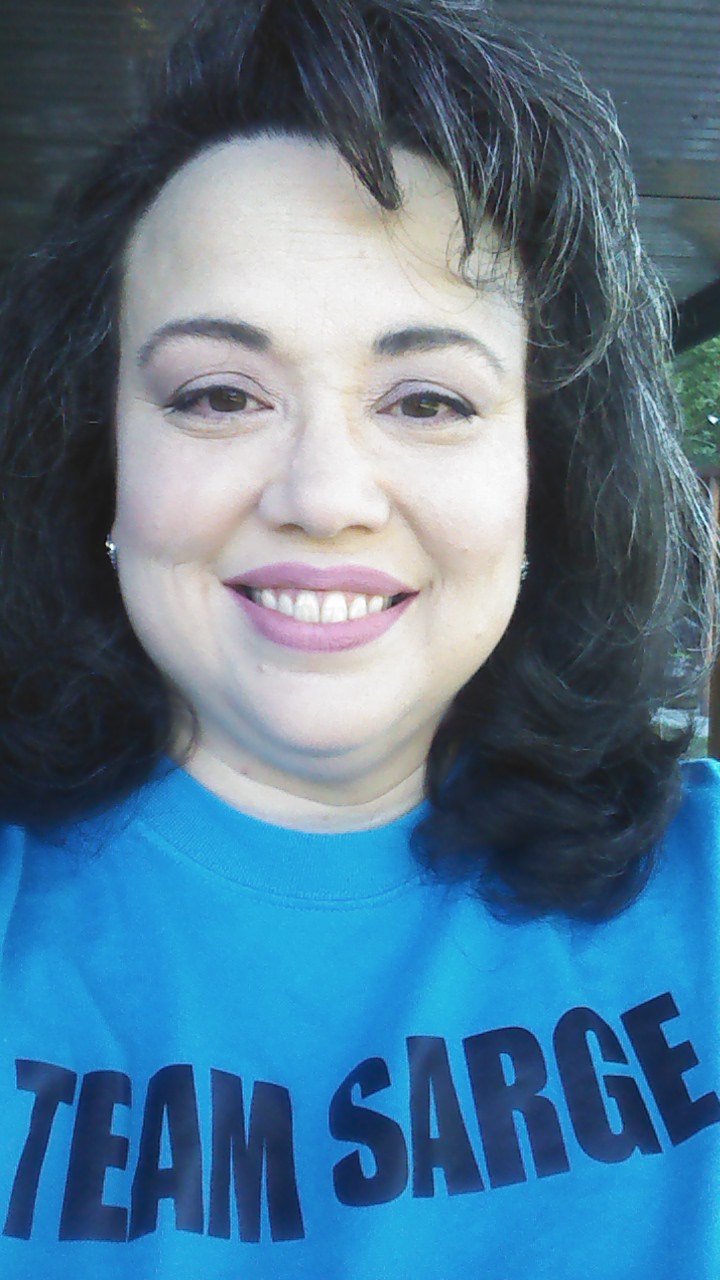 Member Spotlight: D'Lisa Harris-Abbott from Weatherford, Texas shares how she became involved in the death penalty and with TCADP after her nephew's Army recruiter was convicted and sentenced to death.  Download and Share!
Announcements and Invitations
Registration for the TCADP 2014 Annual Conference Now Open! TCADP is excited to host the 2014 Conference: Lighting the Way at the University Christian Church in Fort Worth, Texas on the edge of the beautiful TCU Campus.  Registration and hotel information is available now.  Early Bird Registration rates are available now for students, TCADP members and supporters!  Learn more and register at www.tcadp.org/cowtown.
We are thrilled to announce that Bob Ray Sanders, a columnist with the Fort Worth Star-Telegram, will serve as the keynote speaker at the TCADP 2014 Annual Conference.  Thanks to everyone who submitted nominations for our annual awards – recipients will be announced later this month. Register today!
Upcoming Events
Huntsville: Joe Byrd Cemetary Memorial – November 2
On Saturday, November 2, the Texas Interfaith Center for Public Policy will  gather at the Captain Joe Byrd Cemetery in Huntsville, Texas to remember the 3,000 men and women laid to rest there.  Each gravestone will be marked with a single flower in recognition of their humanity, our own fallibility, and our common bond within the community of Texas.  All are welcome.  If you can't attend, please make a donation to help purchase the 3000 flowers.  Please note at 9:00 a.m. – an Interfaith Prayer Service will be hosted at Wesley Memorial United Methodist Church (700 Highway 30 E, Huntsville, TX, 77320), with light refreshments to follow. At 10:00 a.m. – Laying of flowers at the Captain Joe Byrd Cemetery. For more information go to: http://www.texasinterfaithcenter.org/article/captain-joe-byrd-cemetery-huntsville-remembrance
Houston: TCADP Fair and Just Lunch Series – November 12
Please join TCADP on
Tuesday, November 12, 2013
for the second 
FAIR & JUST lunch series
 in Houston!  Meet other supporters in the area and hear from special guest speaker Kristin Houlé, the Executive Director of TCADP, from 12:30 to 1:30 PM in the community room at St. Anne's Catholic Church, 2140 Westheimer Road, Houston, TX 77098.
(Note: Access the church parking lot from Fairview Street is easiest due to construction on Westheimer.) 
RSVP today
! We'll be ordering box lunches from Central Market at a cost of $10 per person.  You can 
place an order
 with TCADP and we'll pick it up for you. You're also welcome to bring your own lunch, if you prefer. Beverages will be provided. Questions? Please call TCADP Board Member Mary Heartlein at 713/419-9861 or TCADP Member Alison West at 713/598-4182.
Austin: TCADP Lunch discussion with Dr. Kate Allen, November 13
Please join other TCADP members and supporters in Austin on Wednesday, November 13, 2013 from 11:45am to 1:00pm for lunch at The Clay Pit Restaurant, 1601 Guadalupe St  Austin, TX 78701! The restaurant has a great lunch buffet which will make service easy for us. Our guest speaker will be Dr. Kate Allen.  She grew up in central Texas and worked on America's East Coast, West Coast, and the Midwest before returning to Austin in 2000.  She has been a clinical social worker, professor of social work, psychotherapist, and trainer since 1973.  Dr. Allen is professor emerita from California State University, Sacramento.  Licensed in Texas and California, she has testified in and worked on dozens of cases in six states, including capital murder trials, 1st degree murder trials, and "failure-to-protect" civil cases. Dr. Allen is known as an Attachment Specialist, providing consultation, testimony, and training in that area. She will talk with us about her experiences as an expert witness in death penalty cases. We hope to see you at the Clay Pit on November 13. Please RSVP by Monday, November 11 for lunch and bring a friend!
In Memoriam
The Reverend Dr. Bruce W. Felker, an ordained minister in the United Methodist Church, and an outspoken critic of capital punishment, died on Sept. 17, 2013. Bruce was active in anti-death penalty activities with the TCADP Houston Chapter during the last few years, even while his illness weakened him. He spoke with passion against the death penalty at interfaith prayer vigils in Huntsville, in programs at his home church, St. Paul's United Methodist Church in Houston, and while staffing a TCADP information table at the Texas UMC Annual Conference. He was proud to point out that his home state of Michigan has never had a death penalty law. During his recent memorial service at St. Paul's, his anti-death penalty work was celebrated, along with the many other causes that Bruce championed. It was an honor to have Bruce among us in our work.  (Thank you to TCADP Houston member Jennifer Simmons for providing this tribute.)
Making Small Drops for Justice
Three years ago, TCADP launched our Partners for Justice and Sustaining Members programs, which provide our supporters with an easy, recurring way to donate. Collectively, these programs have generated more than $31,500 in steady income for our organization. This kind of reliable support is vital to the planning and implementation of our education, training, and outreach programs throughout Texas. Become a Partner for Justice today with your monthly pledge of $10 or more!  Thank you for supporting TCADP.
November
1: I am Troy Davis speaker and book signing, 7:00pm UT Austin
2: Lobby Corps Training, Austin; Memorial Service for 3000 inmates at Captain Joe Byrd Cemetery, Huntsville
9: Catholic Mobilizing Network to host conference: "Where Justice and Mercy Meet: Catholic Opposition to the Death Penalty." Online streaming available.
12: Houston Fair and Just Lunch Series, St. Anne's Catholic Church, 12:30-1:30pm
13: Austin Lunch Meeting and Discussion, Clay Pit Restaurant, 1601 Guadalupe, 11:50am to 1:00pm
17: Houston: Archbishop Fiorenza will celebrate the 11am Mass and give a homily on the death penalty at the Sacred Heart Co-Cathedral, in solidarity with the Cities for Life…Cities Against the Death Penalty program sponsored by the Sant' Egidio Community in Rome, Italy
18: El Paso Chapter Meeting, 7:00pm, elpaso@tcadp.org; Barry Scheck speaks at the Houston Progressive Forum 7:30pm
19: Dallas Chapter meeting 7:00pm, dallas@tcadp.org
20: (tentative) San Antonio Membership Meeting, 6:00 to 7:30pm, La Madeleine restaurant at 410/Blanco
21: TCADP Board President Angelle Adams will participate in a panel discussion on the death penalty sponsored by The Think Factory, a program of Lone Star Community College University Park, 4:00-6:00pm in the West Dining Hall on campus; Presentation to Dallas LULAC Rainbow Council
30: Cities for Life commemoration in Austin, sponsored by Pax Christi Austin and the Austin Friends Meeting – stay tuned for details!
December – Look for the TCADP Annual Report on the state of the Texas death penalty!
Support all of the programs and initiatives described here with a generous donation to TCADP today!