In this edition:
Scheduled executions: No executions set for Texas until March 2022
In case you missed it: U.S. Supreme Court considers whether individuals have the right to spoken prayers and physical comfort in the execution chamber; Gallup poll measures declining support for the death penalty; former Bexar County District Attorney calls for DNA testing for Ruben Gutierrez
TCADP 2022 Annual Conference: Join us for a day of inspiration and advocacy
Featured events: Register for "The Phantom" watch party and discussion; hear from Bobby Moore, who spent 40 years on Texas's death row; and attend the next TCADP book group meeting
---
Quote of the Month
This month's quote comes from the mother of Julius Jones on the day of her son's scheduled execution, November 18, 2021. The day ended with a last-minute granting of clemency.
"For over twenty years, I have been haunted by the idea of watching my baby die in an execution chamber for a murder that occurred when he was home with his family. I am grateful that after today's decision by the Governor, that can no longer happen. I still believe that every day Julius spends behind bars is an injustice, and I will never stop speaking out for him or fighting to free him. But today is a good day, and I am thankful to Governor Stitt for that." – Madeline Davis-Jones, tweet by @justice4julius
---
Scheduled executions
Executions in Texas are unofficially on hold pending the outcome of the case Ramirez v. Collier, which is under consideration by the U.S. Supreme Court. The case relates to what spirituals advisors are – or should be – allowed to do in the execution chamber in Texas (read more below). We do not know when the Justices will issue an opinion. The next execution in Texas is set for March 8, 2022; two other executions are scheduled for next summer.
Nationally, there is one more execution scheduled for 2021. Oklahoma is set to put Bigler Jobe Stouffer to death on December 9, 2021. The Oklahoma Pardon and Parole Board recommended clemency for Stouffer, who is 79 years old, out of concern over the state's flawed execution method. Governor Stitt has not indicated whether he will accept the Board's recommendation. A federal judge recently denied Stouffer's request for a stay.
---
In case you missed it
Justices hear arguments in Ramirez v. Collier
On November 9, 2021, the U.S. Supreme Court heard oral arguments in the case Ramirez v. Collier, in which John Ramirez claims the Texas Department of Criminal Justice is violating his right to exercise his religious beliefs by prohibiting his spiritual advisor from laying hands upon him or praying aloud in the execution chamber. Ramirez faced execution on September 8 but was granted a stay by the High Court. Listen to a 90-minute recording of the argument or read the transcript. Read more about the issues at stake in Texas Monthly.
Lower support for the death penalty holds steady
A recent Gallup poll shows that support for the death penalty is holding at a five-decade low. Only 54% of American adults support the death penalty, which is the lowest measure since 1972 (50%). Gallup finds even lower levels of support for the death penalty when life without the possibility of parole is offered as an explicit alternative to respondents. Read the report to learn more about declining support for the death penalty among Americans.
Former District Attorney calls for DNA testing for Ruben Gutierrez
Observing that "there should be nothing controversial about wanting to learn the truth," former Bexar County District Attorney Sam Millsap supports Ruben Gutierrez's request for DNA testing. Prosecutors continue to fight this request and have set five execution dates for Gutierrez since 2018, all of which were stayed or withdrawn for various reasons. In an opinion piece published recently by the theSan Antonio Express-News, Millsap comments that "the prosecutor has a moral, ethical and legal duty to see that justice is done. The prosecutor should be the one requesting DNA testing, not refusing it at every turn."
---
TCADP 2022 Annual Conference
The TCADP 2022 Annual Conference: Transforming Justice in Texas will take place as a virtual event on Zoom on Saturday, February 26, 2022 from 9:00 AM to 2:00 PM. It will include a panel discussion featuring representatives of states that have abolished the death penalty in recent years, a keynote address by Sister Helen Prejean, and the presentation of our annual awards, as well as breakout sessions. Program details, including information about our award recipients, are available here.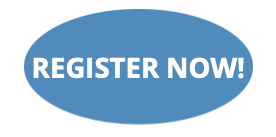 ---
Featured events
A Fireside Chat with Bobby Moore
On Tuesday, December 7, 2021 at 3 PM CT, the Faith Leaders of Color Coalition, a project of the Southern Center on Human Rights, will host A Fireside Chat with Bobby Moore: 40 Years on Death Row in Texas. Moore was sentenced to death row in 1980. In 2017, the U.S. Supreme Court deemed it would be unconstitutional to execute him because of his intellectual disability. The Texas Court of Criminal Appeals eventually agreed to uphold the Supreme Court's decision and changed Moore's sentence to life in prison. He was granted parole in 2020. Register here.
"The Phantom" Watch Party
Join TCADP for a virtual watch party of "The Phantom" on Tuesday, December 7, 2021 from 6:30-8:30PM CT to mark the anniversary of Carlos DeLuna's wrongful execution. "The Phantom", which is now streaming on Netflix, tells the story of how the State of Texas recklessly sent Carlos DeLuna, a young Latino man who was innocent, to his death in 1989 and left a serial killer at large. We will be joined by director, Patrick Forbes, and the reporter who took Carlos' last call, Karen Boudrie, for a Q&A session. Register here. Contact hanna@tcadp.org with questions.
TCADP Book Group
The TCADP book group meets on Zoom every six to eight weeks and reads a mix of fiction, non-fiction, and memoirs. Our next meeting will take place on Wednesday, December 8, 2021 at 7:30 PM Central Time, when we will discuss The True American: Murder and Mercy in Texas by Anand Giridharadas. All are welcome! Register here. You'll receive the Zoom link that morning.